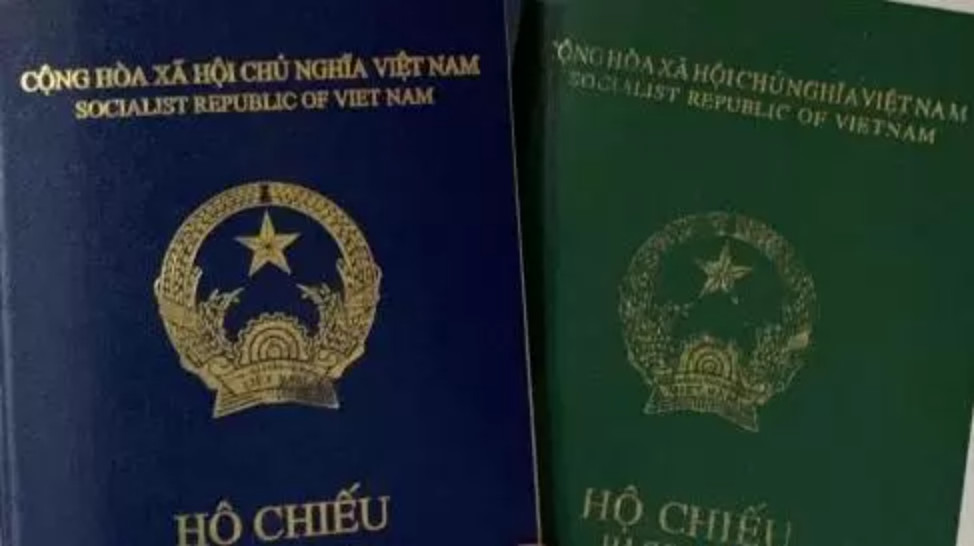 Public opinion asked why many Vietnamese people have to suffer because of the "improvement" of Vietnam's Ministry of Public Security in launching a batch of blue-violet passports (left), or is this a "regressive" step?
In the past few days, the lack of a place of birth in a new Vietnamese passport model has upset the business of many travel agencies specializing in the outbound market and specialized visa services for Vietnamese tourists.
Although according to the official announcement to date, there are only three countries that do not issue visas to new passport users without a place of birth: Germany, Spain, and the Czech Republic, people in the travel industry are still concerned about other countries.
According to Mr. Dang Viet Anh, director of a company specializing in providing visa services, shared with BBC News Vietnamese, "Currently, even Portugal and Hungary do not issue visas for new Vietnamese passports."
"Because Portugal does not have an embassy in Vietnam, all visa applications to Portugal must be approved by the German embassy. While Germany refused to issue a visa for the new passport model, it refused to grant a visa to Portugal too. In the case of the Hungarian embassy in Hanoi, we were also rejected for the reason that we "have not received the application at this stage, waiting for updated information."
Thus, both official and unofficial, Vietnamese citizens using the new model passports are currently restricted from going to five countries in the Schengen area: Germany, Spain, the Czech Republic, Portugal, and Hungary.
Answering a question about the new passport issue at the Government press conference on the afternoon of August 3, 2022, Lieutenant General To An Xo, chief of the office cum spokesman for the Ministry of Public Security said: "Vietnam's new passport model also meets the conditions and standards of the International Civil Aviation Organization ICAO."
Regarding the place of birth information in the passport, which has caused some European countries to stop issuing visas to Vietnamese citizens, Gen. Xo said that the Ministry of Public Security will add a note of the place of birth in the new passport if necessary. If citizens want to supplement, they should go to the Immigration Department or the representative agency of Vietnam in foreign countries for a supplement.
Xo said that "many countries around the world also do not have a place of birth in their passports such as Japan, Korea, and Switzerland, and this is normal. Most countries are still recognizing Vietnam's new passport. Only a few countries have temporarily not recognized it due to some technical factors."
However, in order to create favorable conditions for Vietnamese citizens to go abroad to study, work, and travel, Mr. Xo informed that "the Ministry of Public Security and the Ministry of Foreign Affairs is coordinating with the three countries of Germany, Spain and the Czech Republic to deal with technical issues and believe that this will be resolved soon."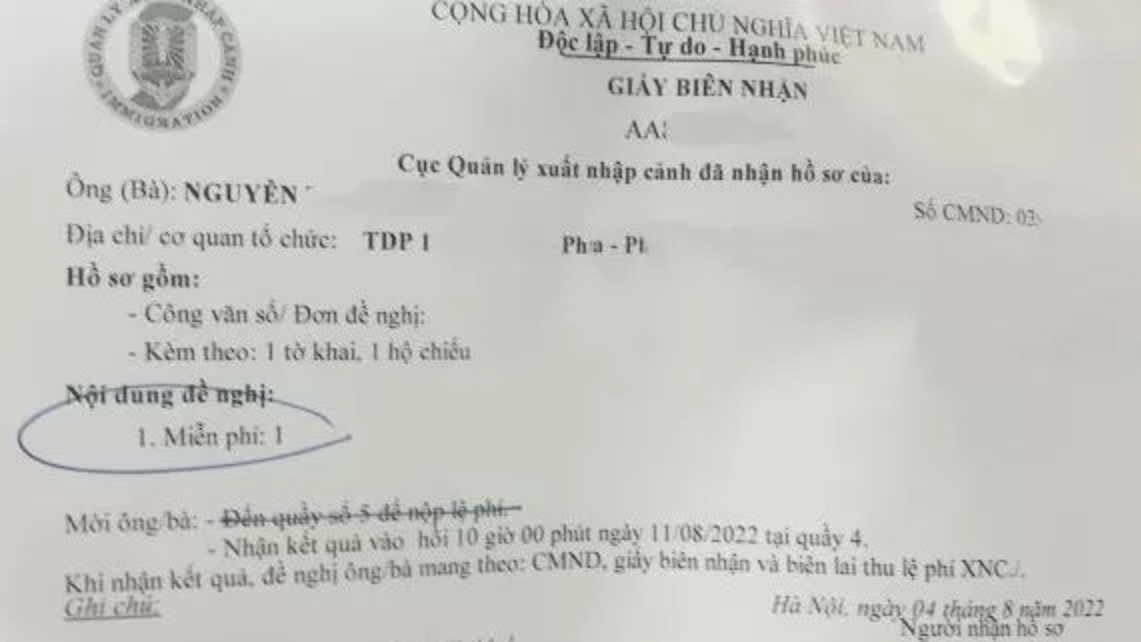 How are travel agencies affected by this incident?
For a week now, many travel companies have been disrupted in business due to the news that some European countries have refused to issue visas for new passport models while it is currently the peak of the tourist season.
Many companies have lost customers because customers have paid a deposit to buy a tour, but the passport has expired and cannot be renewed when it is issued. If the departure time is close to the time of visa rejection, the travel agencies cannot assist guests to cancel the trip.
Ms. Vu Do Quyen, director of TTS Travel, told BBC News Vietnamese: "With a destination like Germany, the number of tourists is not much, but this year, there are more visitors than usual, and most of these people have to change their passports. Visa applications are keeping our company up to date with new announcements on a daily basis."
"Customers who buy Western Europe tours often choose the France – Belgium – Netherlands – Germany route, when there are tourists in the group using a new passport, the company has to meet the whole group to agree to remove Germany from the itinerary. If it is close to the departure date, customers still have to pay for the German leg. Therefore, our company is currently trying to redirect passengers to another route to avoid being refused entry."
"With the recent announcement on August 3, citizens who want to apply for a certificate of birth in the unclean part of their new passport, our company has successfully completed procedures with the Immigration Department. The procedure for applying for a permit is quite simple and compact, free of charge, only having to submit a passport and present a citizen identification. However, we had to wait a week for our passports to be reissued with full details of the place of birth."
From the customer's side, many people fear that their new passport will have difficulty when entering another country, so they have postponed their trip. Even if only one person in the family uses a new passport, the whole family has to postpone the schedule.
Consulate of Vietnam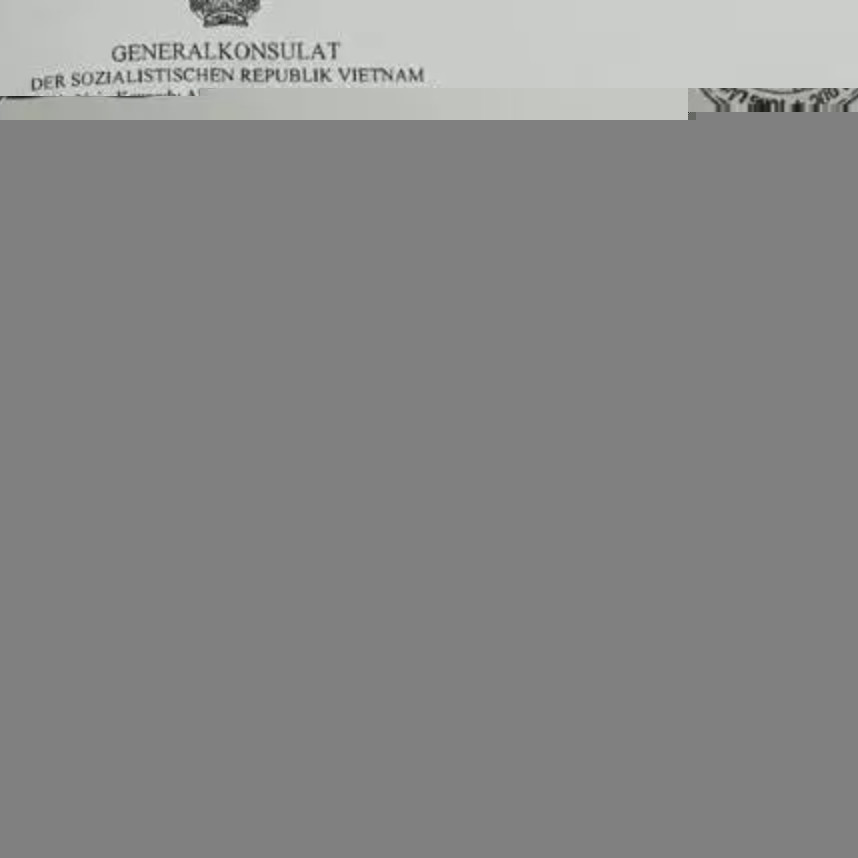 An unnamed Vietnamese citizen currently living in Germany told BBC News Vietnamese that they use a new passport and are about to return to Vietnam to visit their family. They had to drive to Frankfurt to get a birth certificate at the Vietnamese consulate in Frankfurt and get the certificate the same day without any difficulty. With this confirmation, they will attach it to their passport so that when they return to Germany there is no difficulty at the airport.
The reason why the Ministry of Public Security of Vietnam decided to remove the place of birth from the passport has not yet had an official and satisfactory answer, causing a lot of speculation on social networks about the "real reason."
The latest news is that Public Security Minister To Lam will answer questions before the National Assembly forum on August 10 and the public will wait to see if there are any concrete results.
But in recent days, everyone can clearly see that the "initiative" to remove a line in the passport has caused many agencies and departments to run to edit it.
The biggest losers from time to money are always people and businesses.
Now, it's not their fault, but people still have to work hard to ask the government to "fix technical errors" in order to get a legal and legitimate exit right.
Is it reasonable to ask?
Thoibao.de (Translated)