Confused when not being able to order food through the service and questions about moving in the city are the problems foreigners face when Ho Chi Minh City applies the government's Directive 16.
On groups of the expatriate community living in HCM City, many members posted the situation of "stuck" from the first day of social distancing July 9. They asked questions about moving in the city, buying food, or testing for Covid-19.
Information on these issues is widely disseminated to the people, however, many foreigners still do not understand.
Can't order food or cook
Mr. Donald MacAndrais said he could not order food through the online application, while the apartment did not have a kitchen, so he had to eat fast food temporarily in the past few days.
"Is there a way to get prepared food?" as "not everyone has time to cook 3 meals a day." Many people have the same problem as MacAndrais.
Governments and people in many inner city wards and districts have solutions to provide food such as "going to the market for households," distributing vouchers to supermarkets, giving food, neighbors supporting each other…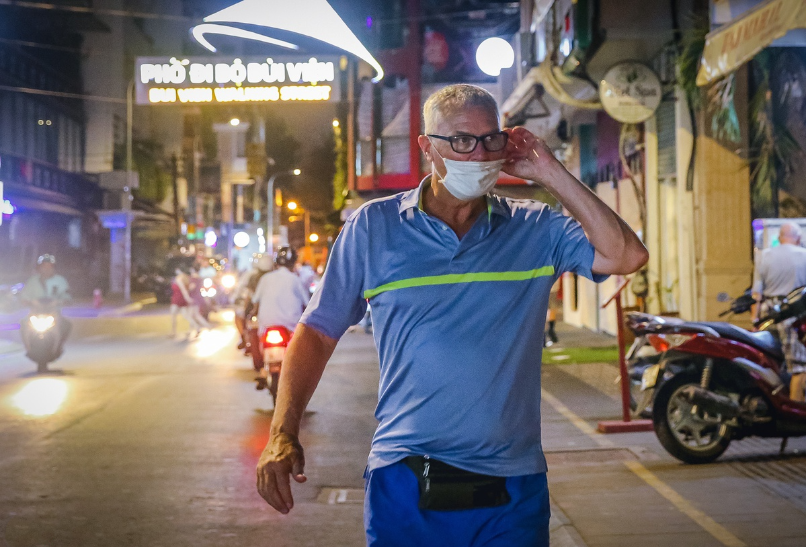 However, not everyone has kitchen equipment such as refrigerators and cooking utensils, especially those who stay in old apartments or seasonally rented rooms such as homestay, AirBnB. This is the reason some foreigners give, they express the need to use food delivery service.
The solution agreed by many online community members is to go to the nearest supermarket or convenience store to buy ready-to-eat, canned or food products that do not require refrigeration.
"15 days won't be too long, try to overcome it, many of us Vietnamese are in the same situation," Facebook account Yu Yung sent encouragement.
In the case of being in a blocked residential area, foreigners are suggested to ask the interpreter to message security forces, residents, and homeowners to help them buy things. If you don't have cash, you can borrow from a neighbor or make a bank transfer.
Anatole Ghio (Colombian) had a very uncomfortable toothache, wanted to go to the dentist, so he posted to ask the online community if there was a place to receive treatment. Toothache is considered a non-emergency condition.
The advice given is that Mr. Ghio may have to use home remedies such as buying pain relievers, warm compresses or contacting some clinics or hospitals if the pain is too much.
How to move?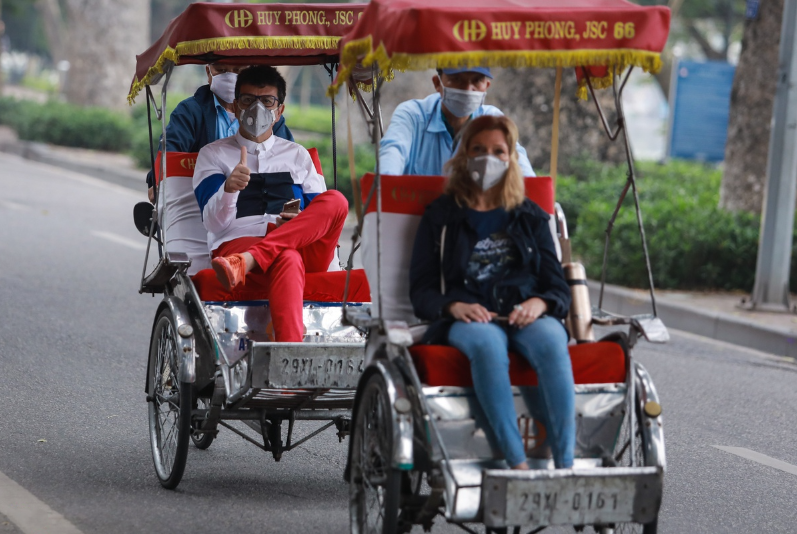 Jarred Srot (South Africa) wants to go to a big supermarket in another district to buy more food and some necessary household items for his family. Some said yes, some said no, Mr. Jarred Srot was a little puzzled.
Many posts asked about cars going to and from the airport while the city suspended taxi service, except for urgent cases such as an emergency.
Have your passport, flight information or flight ticket stub ready when you return from Tan Son Nhat airport, which is the option Bradley Doran (British) suggests to your friend who is worried about being detained by the police.
Community members have also shared some addresses to hire private drivers for airport transfers. They also advise passengers to send the driver a photo or a copy of the flight information. This can assist the driver to pass through if checked by the competent force, when picking up passengers or returning passengers.
Foreigners do not know how to move when Ho Chi Minh City applies Directive 16
In addition, Jose Carlos Lis (Spanish) and a few members presented the need to perform a Covid-19 test by PCR method before the flight, but did not know the location and cost, and wanted to take samples as soon as possible. home.
Mr. Lis does not know the information that passengers can be tested for Covid-19 for a fee at Tan Son Nhat airport from July 11.
Besides, some people asked about visa extension, how to handle documents at administrative agencies, rental policy.
Policies and regulations on travel, shopping, and dealing with some necessary cases during the time of social distancing are widely propagated to the entire population. But the fact that many foreign residents ask such questions reflects the problem that they have not had close access to information.
Need reliable information in English
"I followed the media and learned about the strict blockade of the whole city for 15 days. However, I did not receive any information from the landlord or the competent person, when the area I live in is blocked locally," said Michal Sabik (Slovak) shared.
On July 9, Michal Sabik wanted to go to an ATM to withdraw money and buy groceries, but the exit from the alley was blocked by a rope. This person wants to receive reliable information from the authorities, at least notice at home, in order to have a resolution plan.
Meanwhile, in Thao Dien ward (Thu Duc city), many foreigners have committed the mistake of going out unnecessarily such as exercising, cycling, walking the dog… in the past few days.
A representative of the ward's epidemic prevention and control working group said that up to a quarter of the population is foreigners, so it is difficult to propagate and provide information. Therefore, the People's Committee of Thao Dien Ward distributed propaganda leaflets in both Vietnamese and English, and sent interpreters to remind them to follow the social distancing regulations.
"I also hope the locality sends information in English to the door. Not only me, but many foreign friends living near the West Quarter also need to know what's happening around their area," said Ruslan (Russian, living in Pham Ngu Lao Ward, District 1).
Also because of language problems, some foreigners fear being scammed when they receive a call from 18001119 with their name written on it.
"I searched online to find out that this is the official medical declaration support switchboard in Vietnam. If the switchboard speaks English, I will understand and willing to provide information, and don't want to miss the important news," said a member of the foreign resident community.
Thoibao.de (Translated)
Source: https://zingnews.vn/nguoi-nuoc-ngoai-loay-hoay-khi-tphcm-gian-cach-xa-hoi-post1237897.html