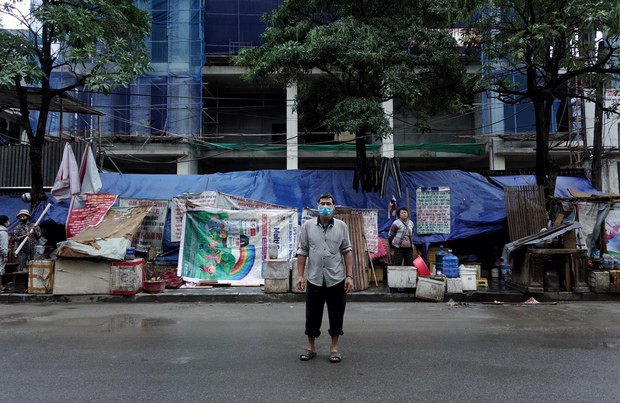 On January 20, the People's Committee of Hanoi issued a notice to request police forces to take measures to deal with land petitioners and other victims of legal miscarriage to prevent them from gathering in public places and causing public disorders during the 13th National Congress of the ruling Communist Party of Vietnam (CPV) on Jan 25-Feb 2.
Radio Free Asia (RFA) seeks to verify this information when connecting the line to the People's Committee of Hoan Kiem District. The receiver of the call on the other end hung up right before hearing the entire question.
Hanoi is on very cold, scattered, and familiar days that groups of victims of legal miscarriage are gathering in front of the government headquarters every Tuesday morning to appeal their cases.
Mr. Nguyen Truong Chinh, the Hai Duong province-based father of death row inmate Nguyen Van Chuong, told RFA that "after the directive being issued, the city authorities started arresting people victims of legal miscarriage like him. There are numbers of detention and the latest detainee was Ms. Truong Thi Quy. I was beaten in the past. I have appealed for my son since 2007. In 2014, I came to Hanoi and every month I send two petition letters to the Supreme People's Court, the Supreme People's Procuracy, four letters to the parliament, the State President Office, etc.
We are different groups of victims of legal miscarriage: some petitioned for land issues, others for justice for their offsprings, or for their parents. We formed a group of victims of legal miscarriage to help each other if someone becomes sick or arrested. We have no intention to oppose the regime. One month ago, I stayed in Hanoi for a week. I plan to go there tomorrow or the day after tomorrow, however, authorities from my native locality are placing me under facto house arrest. They take strong measures during the national congress but I cannot stop petitioning for my son."
Ms. Lan, a land petitioner from Duong Noi, who belongs to the group of land claims led by Ms. Can Thi Theu, who was arrested with her two sons last year, saying that the petitioners only had application and perseverance, not intentionally provoking or manipulating whoever follows her:
"My land in Duong Noi was grabbed by the local government since 2007. We have been making petitions to the government of all levels to demand justice in the past ten years. We have not violated the laws.
Up to now, the Central government has accepted our petition. Recently, we went to the Government Reception House at Ngo Thi Nham Ha Dong but when we entered, we definitely did not allow 5 but only 1 representative. One representative could not convey all the opinions of the local villagers, so we went home in a peaceful manner, doing nothing against the law. That was last Tuesday."
Over the years, many victims of legal miscarriage and land petitioners across the nation have moved to Hanoi to appeal, such as Mrs. Huong in Binh Dinh or Mr. Ba Do in Lam Dong:
"I am suing for land and housing, there are many wrongs committed by the authorities of my native locality. I made a petition in my locality in 2005 and have been in Hanoi since 2007 to send a petition to the central agencies. There are dozens of land petitioners like me from Da Lat and I am not alone. It is very difficult, not directly. Just then, a dozen or twenty days ago, when I came out, they stopped accepting the application.
I and other victims of legal miscarriage are not really violent. We cannot be violent as we want the government to settle our cases. I take my honor to confirm that we are not doing anything violent. What allows, such as going to protest according to Article 25, but out there they said that there was no law.
We are old, we have to speak properly without a loud voice. We appeal peacefully, but authorities strive to silence us. I will go back to Hanoi until they settle our cases."
For blogger Pham Thanh Nghien, if the authorities thoroughly handle and resolve backlogged false files as Prime Minister Nguyen Xuan Phuc said in 2018, there is no need to take strong measures against the victims of legal miscarriage and land petitioners. She said:
"If they are not treated unjustly, people don't have to go and complain. People suffer injustice, but the person who causes this injustice is the authorities who robbed the land, robbed houses, robbed property of people as well as robbed their legitimate rights as well.
To say that people take advantage of filing a lawsuit to incite, instigate against the State, etc. is slander. For example, a few years ago, and the most recent one year ago, was the Dong Tam incident where a Party member was killed miserably, not to mention the Duong Noi, Van Giang, or Loc Hung that I am one of the land petitioners in Loc Hung. So what the authorities say is only an excuse to suppress the movement to claim the legitimate rights of people who lost their homes and lost their land."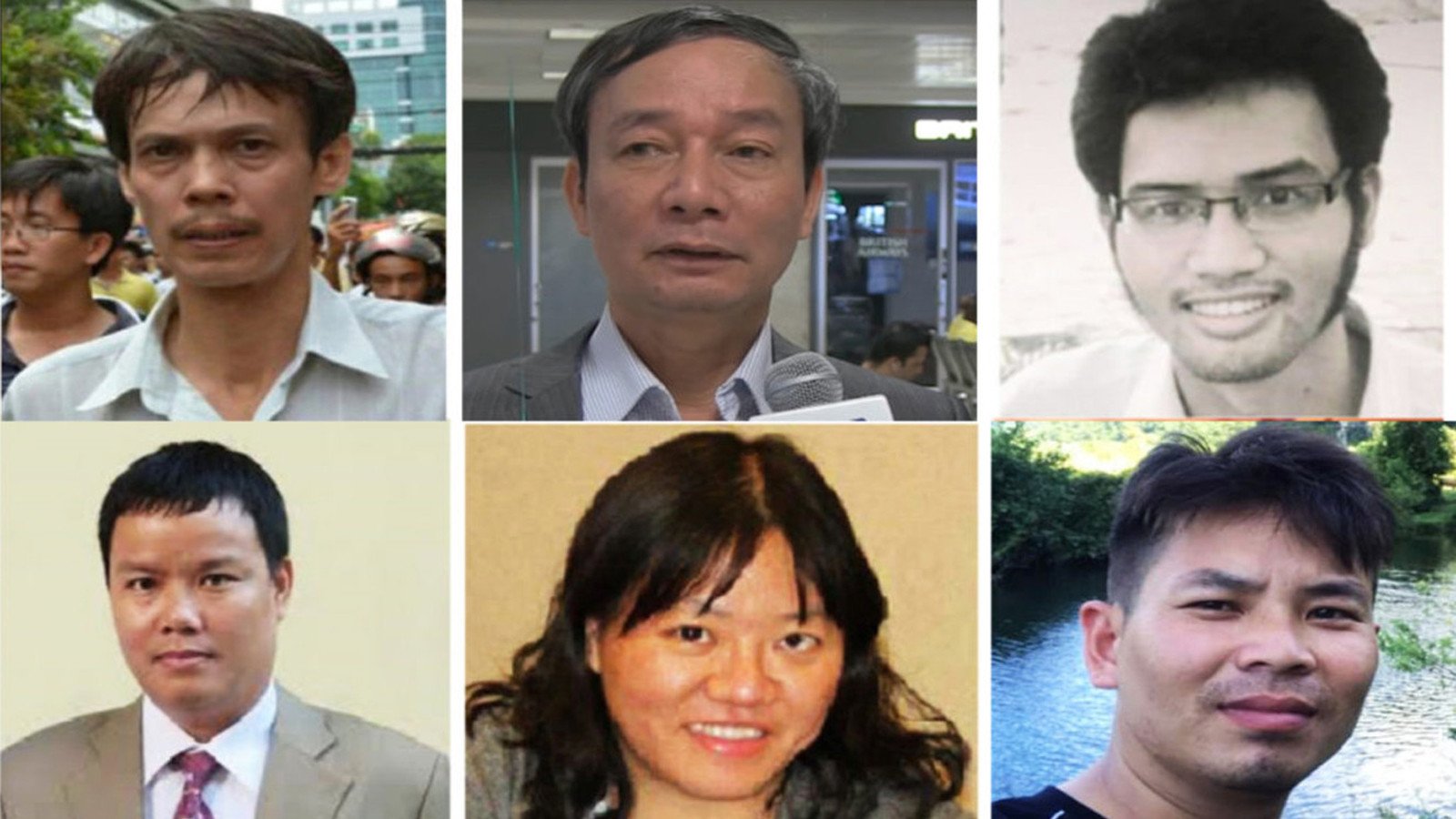 Mr. Nguyen Truong Chinh, head of the unsanctioned Association of Victims of Legal Miscarriage and Land Petitioners said it is not fair for the government moves to take violent measures to suppress them.
"The life of Vietnamese victims of injustice is hard to the bottom of society. We go to different state agencies from morning to noon, we suffer from hunger, thirst, torture from police and thugs. Elderly people like me may get small donations from people.
At night, we struggled on the sidewalks, planted tents, or snuggled under the porch to sleep on. Those who are kind, they will let them stay, and if they are not kind, they expel us."
According to blogger Pham Thanh Nghien, threatening, beating, and arresting people injustice is not a measure, because the problem is not solved.
The government has to change its way of treating the victím of legal miscarriage and land petitioners by working to settle their cases, Nghien said.
Thoibao.de (Translated)
Source: https://www.rfa.org/vietnamese/in_depth/hanoi-pushes-land-grabbing-protesters-before-the-party-congress-01232021093352.html