Two patients died in the early hours of August 4 in Hue and Danang because of Covid-19, Vietnam's Government Information Facebook page reported, citing information from the Ministry of Health. By the morning of Aug 4, Vietnam has a total of 8 deaths due to the pandemic. The number of infections up to 5 PM of Aug 4 is 652, up 10 cases compared to the previous day.
Within just over 10 days, the Covid-19 pandemic in Vietnam suddenly spread rapidly, causing 8 deaths and 270 positive cases currently under treatment. Besides, more than 103,000 people are in isolation.
Vietnam's dealing with the Covid-19 pandemic with many measures, including ensuring social isolation and separation in the early stages, proved to have many advantages, an expert on Public health policy and epidemiology speak to BBC News Vietnamese.
This should have continued, but unfortunately, the health sector itself and many people are somewhat loose and ignore, so Vietnam is now paying a price, said Dr. Pham Hoang Anh.
Former Director of Health Bridge Canada, a Vietnamese non-governmental organization in support of public health and public health policies, told the BBC:
"In the first stage, besides social isolation, social separation is one of the measures applied to prevent the spread."
"Of course, slowing down the spread also means that the pandemic is slowing down, but it is an important preventive measure that almost every country studies.
"Some places take into account community immunity, but the question is, what percentage of the infection is present? For example, suppose that in the community the prevalence is is 30% then, it is also hoped that if there is community immunity over 50%, then the gap is less time, then can "let go" for example."
"But the question is whether we know what the prevalence rate in the community is now? The information says there is a very poor area in Mumbai, India, there is a community where the rate of is considered 'community immunity', but when tested, about 57% re-infection and it is thought that the number of cases occurring in that community is decreasing very quickly natural community immunity."
"However, not only does Vietnam but no country dares to claim to let the infection to freely spread and in a short time the pandemic will go down. So I think that social isolation and separation are measures to be appplied and this is the right thing to do."
Slow is still good
There is an opinion that the slowdown is only to delay the progress of the scale and spread of the pandemic, but is subjective when authorities lose control, the outbreak can reoccur again and cause unpredictable harm.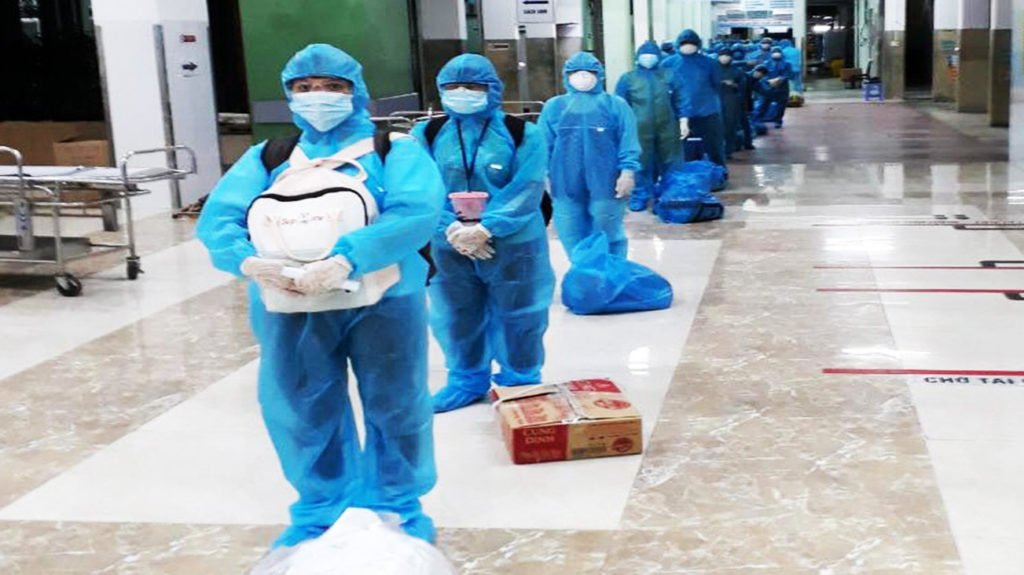 In this regard, Dr. Pham Hoang Anh commented:
"If I say that slowing down, it can still inflate later … then I think it would be good to slow the progress of the epidemic. Because slowing it puts pressure on the health system lessened and the infected cases are cured, then one has immunity, so one's plasma can be used to treat other patients."
"And at that time, let it flood massively for a while, many people are infected, then the current health system of Vietnam, we all know that no disease is already overcrowded, every hospital is already full, and carrying the additional Covid-19, it will be very difficult."
"In addition, patients and doctors may be infected with the virus, hospitals like in Danang, even in hospitals, many health workers are in quarantine already, and patients who show signs of disease. Of course, it can be included, but care and equipment, conditions will be greatly limited."
"So I think, if Vietnam continues to apply social isolation to slow the development of the epidemic, it is still lucky, if it can be done."
'Paying for'
Dr. Pham Hoang Anh regrets that Vietnam has not yet learned by itself what she calls the "important lesson" from its own prevention, control, and slowing pandemic from the first wave when it lasted several months. Social separation and many other personal and community protection measures were somewhat neglected.
She said:
"I think maybe the lesson of the outbreak after the first wave is that we have to pay the price, which is also subjective. I think that many people are also very subjective, according to my observations, and maybe even the health sector is subjective."
"In the hearts of so many people who think we are safe, we have already overcome it and even somewhere there are assumptions that Vietnamese people have special immunity, for example."
"These are assumptions that there is no scientific basis to guarantee, but while not having such a basis, we are subjective, loose with isolation measures, personal protective measures … it is very dangerous."
"So I think right now, we must immediately tighten social distance and secondly we must continue educating and advising people about personal protective measures and the importance to take immediate steps to prevent or delay mass infection which is very dangerous given the current poor healthcare system.
"If you look outside, some countries are horrible like Spain, Brazil, then India, for example, I see that Spain and some countries, like France, for the first time, the infection spread was very fast because their culture has elements such as closeness, including friends, not their relatives, sometimes meeting and embracing, then festive culture … that is, they always show enthusiasm heat.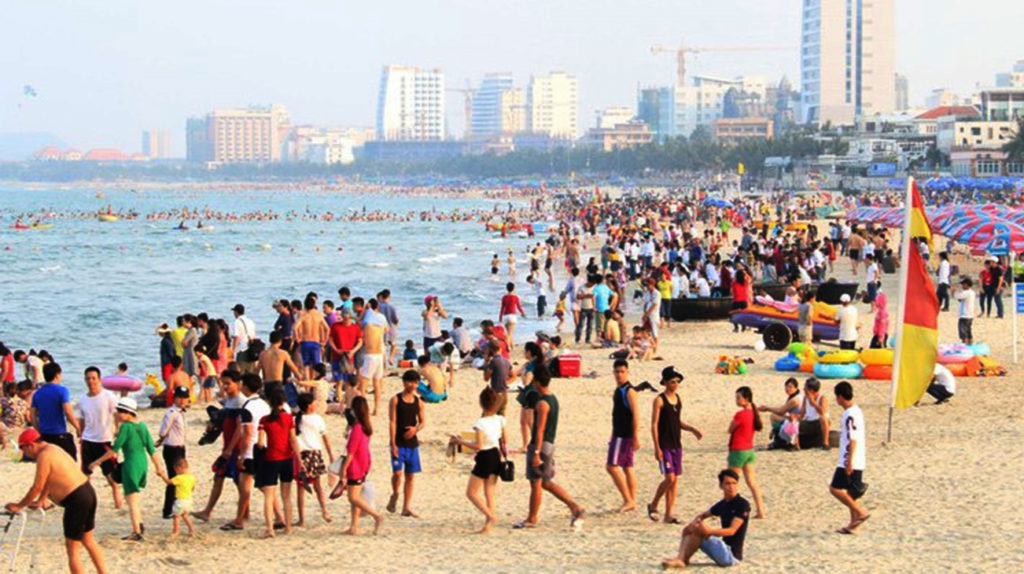 "As for India, the population is so crowded, so many places are crowded, and then there is a cultural element as many Vietnamese people find it, that is curiosity, seeing anything strange is also very crowded to review, monitor … India's infection spread is fast because the population is too crowded and too crowded."
"So it can be preliminarily seen that there are cultural and social factors affecting the infection process, while Vietnam considers this issue, I think we have some advantages, however, for community disease management, in which many people are sensitive to information and sensitive to health-related information, so when recommendations of the health sector, the state and if prompted again , timely, the people also have a sense of compliance."
Relax too early?
According to Dr. Pham Hoang Anh, who studied in London, UK about epidemiology, in addition to the above factors, Vietnam actually has another advantage in the behavior of individuals in the community.
"Another problem in the social lockdown that many people are more likely to do elsewhere because Vietnamese people are exposed to mental stress," she said.
"I have watched and know that the mental health problems of many people in many Western countries are progressing very badly, because in this prolonged pandemic, the state in those places has to think about many ways to relieve people, otherwise serious problems can lead to depression, suicide, including domestic violence and many other problems."
"Of course, there are many in Vietnam, but many Vietnamese are more supportive, but not to the extent that if they are not allowed to go out, they 'go crazy', that is possible, but probably not much."
"However, no matter how lucky, in the new phase, we have to be prepared to return to the stretch, only the need to rush every day in the 'golden' period not to miss the right application of measures, and draw the most effective effective lessons from phase one to now," said Dr. Pham Hoang Anh.
The Covid-19 recurrence in Vietnam attracted international and regional attention and concern, especially with the recently informed information about additional cases of infection in the community, including deaths and many cases are at risk of serious disease progression.
The Asia Times on July 30 had an interesting article titled " Vietnam a victim of its own Covid-19 success."
" Vietnam is a coronavirus containment role model but a sudden second wave shows authorities let down their guard too soon," wrote author David Hutt, a writer specializing in monitoring news from Vietnam and the Southeast Asia region.
Thoibao.de (Translated)