While the Covid-19 pandemic is spreading in a complicated manner, China has implemented many new activities in the East Sea (South China Sea) right after announcing the completion of the Wuhan outbreak.
What can Vietnam do in this situation while struggling to fight the pandemic and what role does the US play in helping Vietnam when it has become the global leading country in the number of infections?
Most recently, on March 26, China extracted 861,400 cubic meters of natural gas from methane, in a month of trial production in the East Sea, the country's television reported.
Chinese energy officials say this is an important step in the process of industrializing methane.
Methane has been identified as a potential new source of gas for China and the East Sea is said to contain some of the most abundant methane in the world.
China sent military aircraft to the East Sea for training this month in the sea, apparently in response to patrols across the area by US warships, according to Chinese media.
Just in February, the USS Theredore Roservelt carrier docked at the Vietnamese port of Danang, a move thought to enhance US-Vietnam relations, confirming the U.S. presence in the East Sea, but prompted China's angry.
Then, in early March, the USS McCampbell guided missile destroyer entered the East Sea to show that it was an open international waterway instead of under Chinese control, according to Reuters.
In response, in mid-March, China conducted joint exercises with Cambodia in the East Sea despite the risk of causing Vietnam and other Southeast Asian countries to resent.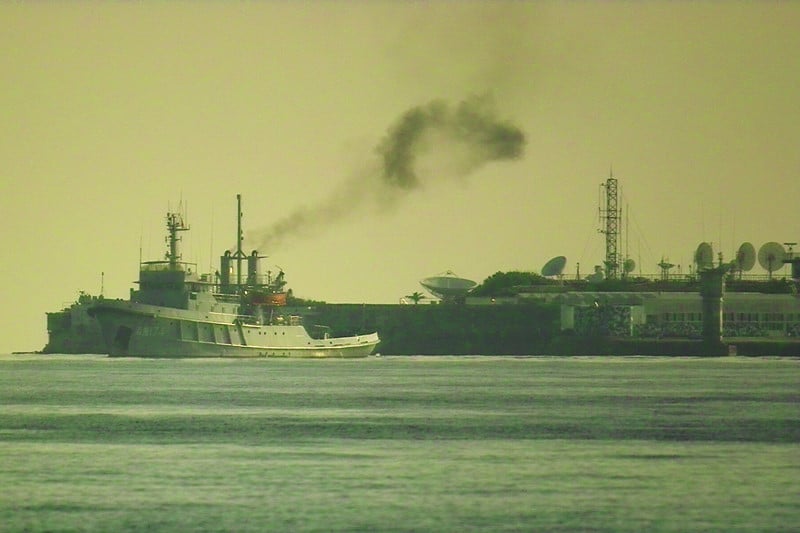 Recently, China has deployed its military aircrafts to the Truong Sa (Spratlys)
A satellite image of ImageSat International (ISI, Israel) on March 29 showed that Chinese Y-8 military transport aircraft landed illegally on Cross reef in the Truong Sa claimed by Vietnam.
Earlier on March 20, Xinhua news agency reported that China set up two research facilities on the Cross and Xu Bi rocks, also in the Truong Sa.
These two facilities will monitor and measure changes in ecological ecology and environment in these sea areas. The two facilities are said to be in combination with an earlier Chinese research center built at Mischief Reef in the Truong Sa.
However, the international community cannot believe that Beijing makes claims about building facilities at the Cross or Xu Bi rocks for scientific research.
On March 24, Dr Collin Koh, a defense specialist at S. Rajaratnam School of International Studies, Singapore, said: " Many people think that the coronavirus outbreak is going to probably make Beijing ignore maritime hotspots. Actually not so. The Chinese People's Liberation Army is always in a ready position to fight, despite the outbreak of Covid-19.
Dr. Patrick Cronin, chairman of Asia-Pacific Security Program, Hudson Research Institute, the US said: "In theory, all countries need to work together for maritime and resource security to find sustainable ways for coastal states to exploit marine resources. "
However, Mr. Cronin also posed the question: "But it may be misleading to believe that China now wants to protect the marine ecosystem – when in fact, the country has for many years destroying marine ecosystems. Not only is it harmful to the ecosystem, China has repeatedly harassed the waters and ships of Vietnam, Malaysia, the Philippines, Indonesia …, or recently used laser against American ships and aircraft. Therefore, it is difficult for the international community to place their faith in a nation like China."
Or study the marine environment to collect information to hide the submarine covers in these areas. In the seabed, where submarines operate, China needs to understand the water conditions to establish sensor systems for submarine communication and update information.
Dr. James R. Holmes, a maritime strategy expert of the US Naval University, said "By building a so-called research center for science, China actually has set up the control. In this way, Beijing has caused diffuculties for countries advocating for "restoration of the status quo," and other claimants cannot use forces against China's so called civil and scientific activities.
The move to build a research station on the Cross Rock and Xu Bi Rock is a familiar tactic from China. Beijing often takes advantage of times when the situation is complicated and countries with other concerns take action.
Further analysis, Dr. Satoru Nagao (Hudson Research Institute, USA) said that the purpose of building the research facilities is for military service.
Specifically, according to Dr. Nagao, Beijing needs to collect information to strengthen its control over the artificial entities it is illegally occupying. For example, the conservation of fresh water or plant ecosystems is to ensure the living environment for the troops that China is stationed in.
Similarly, Beijing wants to update more weather information, which is important for deploying military aircraft. The three rocks of Cross, Xu Bi and Mischief are important in the Truong Sa.
These three rocky beaches form the three sides of a strategic triangle in this area. Beijing has also built runways and hangars on all three of these rocks.
Besides military goals, according to Dr. Nagao, through these facilities, China wants to show the world that it controls the waters here. The collection of data information can also be used by China to justify that it is fully aware of the sea, in order to strengthen its control.
To counter the Chinese threat, the US strategy is to strengthen existing partnerships and alliances, while expanding and deepening relationships with new partners based on on respect for sovereignty, trade fairness and international law, according to the analysis of the author Mark J. Valencia in the South China Post in the morning.
The strategy aims to realize America's great vision of a free and open Indo-Pacific, including freedom of navigation, respect for the law, respect for sovereignty, private enterprise and the open market.
Due to the dispute in the East Sea with China, observers have long argued that Vietnam is the most powerful anti-China nation in ASEAN.
However, observers believe that there is no trust between Vietnam and the US.
The fact that Vietnam does not share the core principles of a free and open Indo-Pacific – freedom of navigation for warships that President Donald Trum's administration is pursuing and enforcing in the area field.
Vietnam has long had restrictive policies for warships to enter its territorial waters – similar to China. In particular, Vietnam has both baseline territorial waters and countries must have Vietnamese permission to cross these baselines, according to Mark J. Valencia – maritime policy analyst and principal commentator. Asian policy and adviser.
Therefore, the United States' introduction of warships into the territorial waters surrounding the Hoang Sa not only targeted China but also Vietnam.
Moreover, the United States does not recognize Vietnam's claims to tidal entities in the Truong Sa, and at the same time opposes Vietnam's militarization, just as it does with China.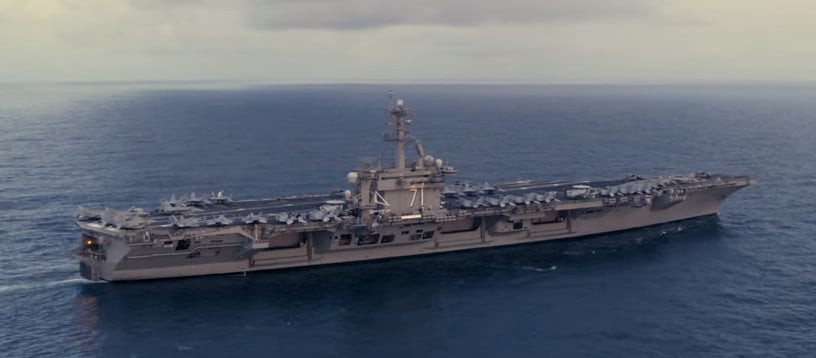 The collision in interpretations and legal policies related to freedom of navigation is a symbol of the fundamental strategic deviation between the US and Vietnam.
In addition, despite anti-China, Vietnam-China has a close relationship between the two Communist parties, and long-term economic relations.
Vietnam has always been consistent with its 'three no' policy – not to join military alliances, to have no foreign military base on its territory and not to depend on one country to oppose anothe nation.
There is no common point in terms of culture, ideology, political system or worldview – except the Chinese threat. That is the nature of the Vietnam-US strategic relationship, according to Mark J. Valencia.
In fact, Vietnam and the United States do not trust each other – for good reasons and from both sides – and that makes it impossible to build a strong and lasting strategic relationship between the two sides, Dr. Mark J. Valencia commented.
Thu Thuy from Hochiminh city – Thoibao.de (Translated)