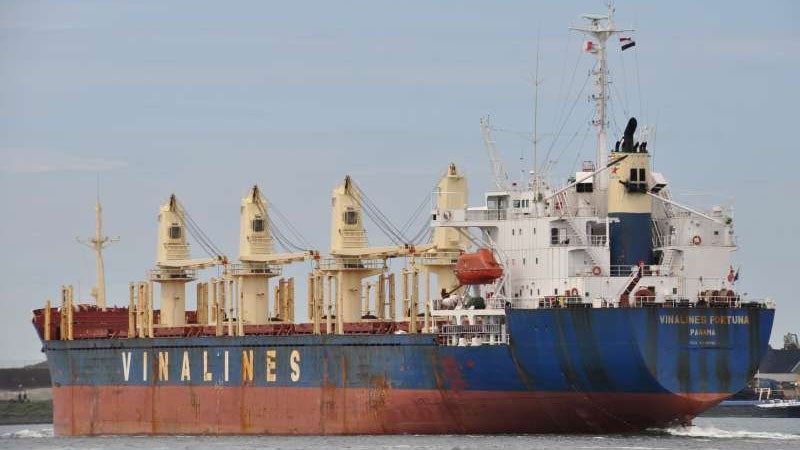 Last year, after taking control of one of the largest North Korean cargo ships, the US government said the huge loss would cause a significant disruption to Pyongyang's ability to challenge its embargo and continue to export commodities such as coal, the most profitable item for North Korea. North Korea has bought another ship instead. It is a 16,000-ton ship of Vinalines named Fortuna that was sold by Vietnam Maritime Corporation (Vinalines) due to its financial difficulties in mid-2018.

The vessel is now called Tae Pyong, which means "peace," and has been operated under the Korean flag since at least January this year, when the ship signaled near Nampo on the West coast of North Korea.
The ship has been named in a new report of active North Korean maritime activities, despite US and allied efforts over the past two years to halt North Korea's economy.
International efforts to increase pressure on leader Kim Jong Un have come to a standstill in recent months, as both China and Russia have been urging to loosen sanctions, arguing that the victims of the sanctions are ordinary people.
Analysts at a British think-tank named the Royal United Services Research Institute, have used the ship's radio signals and satellite images to determine that since October last year, North Korean's cargo ships have made at least 175 voyages to Zhoushan, the coastal city of China near Shanghai.
Among them, many ships transport coal, the most profitable item for North Korea.
A number of shipments have been delivered in recent weeks, suggesting that although North Korea tightens its land border with China and cuts most of its trade to protect itself from Covid- 19, North Korea continues to export products to China by sea.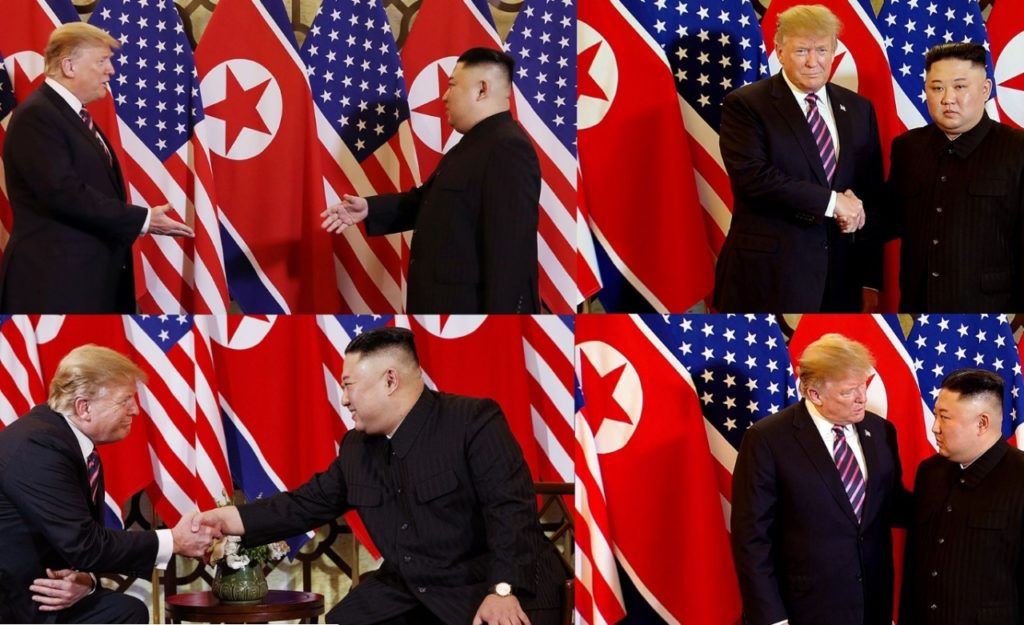 North Korea is banned from exporting coal, steel or lead.
By stopping North Korea from exporting goods, the US and its allies sought to pressure Kim Jong Un to accept negotiations to end his country's nuclear weapons program. Pyongyang maintains a challenging attitude. On Monday, North Korea carried out its first missile test in 2020.
China denies that Beijing has allowed North Korea to violate international sanctions.
China's Foreign Ministry did not respond to a request for comment by the Wall Street Journal for this article. Calls to the North Korean representative offices at the UN were also not answered.
The Wall Street Journal added that it had called Vietnam Maritime Corporation Vinalines to inquire about the sale of the ship to North Korea, but it was not met.
In Feb 2018, the Vinalines Fortuna was auctioned by Vinalines with a starting price of $2.45 million. This price is only about 1/10 of the purchased price of $20.7 million.

The ship, named Wise Honest, with a capacity of 17,000 tons, then transported 25,000 tons of coal worth about $ 3 million, originally captured by Indonesia in April 2018. Under an unusual US civilian confiscation order, the ship is currently owned by the US and currently approaching US territorial waters, heading towards the American Samoa Islands.
The United States has filed a arrest warrant against this sealed ship from July 2018. The Justice Department said the time of the seizure of the ship had nothing to do with North Korea's missile tests.
The UN Security Council has agreed to strengthen sanctions on North Korea since 2006 to stifle funding for Pyongyang's nuclear and ballistic missile programs, banning exports of all commodities such as coal, iron, lead, textiles and seafood, closed imports of crude oil and refined petroleum products.
However, UN observers in March reported that Pyongyang continued to violate the ban by a significant increase in the exchange of petroleum and coal products.
At a news conference at UN headquarters in New York, North Korean Ambassador Kim Song called it "illegal robbery" and violated their rights. "We view the ship as part of its territory, where national sovereignty needs to be fully implemented," said Kim.
Just in early 2020 Vietnamnet Vietnam newspaper posted a series of pictures with the article: Vietnam for the first time published the strongest Scud ballistic missile in Southeast Asia – This ballistic missile was actually purchased from North Korea since 1988.

Vietnam is the first and only army to date in Southeast Asia with tactical ballistic missiles on the payroll, Vietnam Artillery with the ability to launch long-range attacks of hundreds of kilometers actually is a formidable force in the region.
The report of the Stockholm International Peace Research Institute (SIPRI) said that in 1998, Vietnam received from North Korea 25 short-range ballistic missiles Hwasong-6.
Hwasong-6 – (Mars 6 – Scud-C) is a short-range, liquid fuel tactical ballistic missile, produced by North Korea, which is an upgrade from Hwasong-5 – Soviet version of R-17 Elbrus (Scud).
North Korea began to improve to increase the range of the Hwasong-5 missile in 1988. With a few minor changes, by 1989 the work was completed, resulting in a new type of missile named Hwasong- 6.
Hwasong-6 had a test shot in June 1990, thanks to the good results, it officially went into mass production in 1991.
Because of the advanced navigation system with high-performance engine, the probability error circle (CEP – Circular Error Probability) of Mars 6 was reduced to 50 m, while the range soared to 700 km (compared to the 300 km and CEP 500 m – 900 m of Scud-A / B).

On November 13, 2019, Rodong Sinmun newspaper – the mouthpiece of the Korean Workers' Party published an article praising the close relationship with Vietnam, cultivated through decades of cooperation in the fight imperialism and pursue socialism.
An editorial in Rodong Sinmun said that in recent years, the relationship between Vietnam and North Korea has been tightened, with the official visit of North Korean President Kim Jong-un to Vietnam. in early 2019.
This is also the first visit of a Korean leader to Vietnam in the past 55 years.
"The steadfast stance of our Party and State (North Korea) is to build cooperative and friendly relations between the two countries according to the wishes of our senior leaders and to promote bilateral relations from the generatios.
The people of North Korea cherish their relationship with Vietnam, based on the spirit of always cooperating and supporting each other in the cause of anti-imperialism, independence and socialism, "wrote Rodong Sinmun.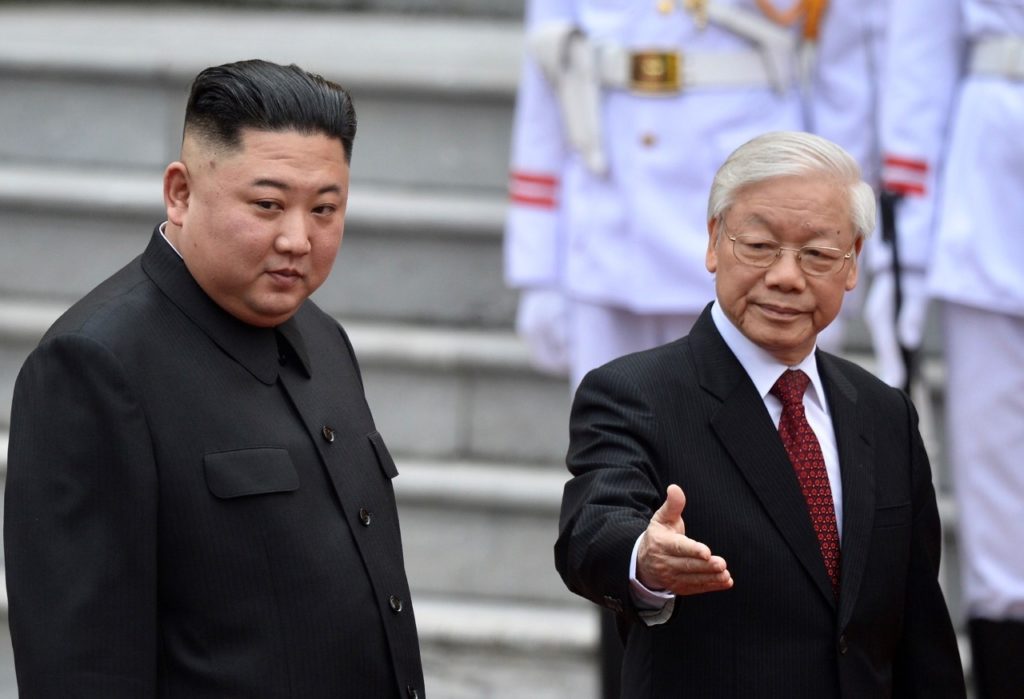 From the foundations built after Kim Jong-un's visit to Vietnam and in the context of the two countries preparing to celebrate the 70th anniversary of the establishment of bilateral diplomatic relations by 2020, Vietnam and North Korea has increased exchanges in many different fields.
In June 2019, North Korean state media reported that Vietnam handed over food aid to North Korea.
Then, in September 2019, Kim Jong-un's leader sent a congratulatory message to Vietnam's National Day, which set expectations on fostering closer ties with Vietnam.
Celebrating Kim Jong-un's visit to Vietnam, in April 2019, North Korea released a new stamp showing the national flags of the two countries, along with information about the event.
The stamps printed the national flag of Vietnam and North Korea, below are Khue Van Cac pictures, along with the national flowers of the two countries are lotus and magnolia.
The stamp also has Korean and English words such as "Official friendship visit of Supreme Leader Kim Jong Un to the Socialist Republic of Vietnam", "March 1-2, 2009″ and " Korea-Vietnam Friendship Relations."
Vietnam and North Korea are two countries with the same wrong and outdated communism doctrine. People in both countries are not permitted to enjoy the most basic human rights such as Freedom of the Press, Freedom of Expression, Free Election, etc. The communism doctrine leads Vietnam falling further behind, and the most suffered are ordinary people. They have been leaving the country and go to the Democratic and Free countries to pursue a better life.
Hai Yen from Ha Noi – Thoibao.de (Translated)