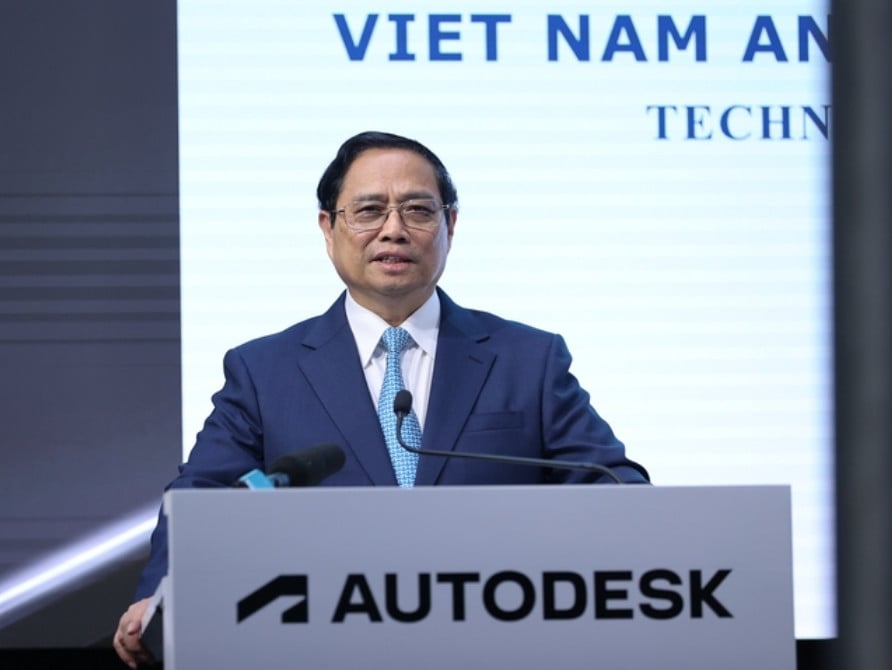 The 8th Conference of the Communist Party of Vietnam (CPV)'s Central Committee (Plenum) will open in Hanoi on October 2. It focuses on discussing high-level personnel for the 14th National Congress of the party and will also conduct votes of confidence for members of the Politburo and the Secretariat in the 13th tenure.
After that, the 6th session of the 15th National Assembly will open on October 23, and votes of confidence will be taken for 44 positions elected and approved by the National Assembly. Finally, there will be a vote on the list of people receiving votes of confidence.
What does the above information have to do with the fact that the Quang Ninh Court will bring to trial two cases in October, related to defendant Nguyen Thi Thanh Nhan's AIC group?
Specifically, the People's Court of Quang Ninh province will open a first-instance hearing related to bidding manipulation, giving and receiving bribes of VND14 billion on October 10. Then, from October 23 to October 25, the trial of the case of violation of bidding regulations continued at the Department of Health of Quang Ninh province, of defendant Nguyen Thi Thanh Nhan and 15 accomplices.
As a reminder, before the 7th Plenum in May 2023, General Secretary Nguyen Phu Trong once promised Hanoi voters, "Just wait and see, they won't be able to escape." What public opinion believes is that Mr. Trong hinted at Nguyen Thi Thanh Nhan, Pham Minh Chinh's lover. Up to this point, General Secretary Trong has broken his promise to voters, so he will not let Prime Minister Chinh go free.
According to a well-informed source from Hanoi, revealed to Thoibao.de on condition of anonymity, said that during 8 days in the middle of September 2023, PM Chinh will conduct a business trip to the United Nations General Assembly, along with other activities along with bilateral activities in the United States and Brazil, Chinh is in a very worried mood about the 8th Plenum which will open in early October 2023.
That completely coincides with the opinions of foreign observers that during the trip, Chinh met with investors and leaders of US companies. At this "Vietnam-US Business Forum," Mr. Chinh made statements expressing a relatively difficult to understand stance.
To the point, the PM has forgotten his role on American soil, with the key task of calling for investment from American businessmen, and asking the US to recognize Vietnam as a country with a market economy.
Yet, Mr. Chinh remains "steadfast" in his stance: Vietnam is a country with a socialist democracy, a socialist-oriented market economy and a socialist rule-of-law state. … Not enough, Mr. Chinh also emphasized, maintaining Vietnam's "four no's, one if" defense policy.
According to observers, such a statement by the PM is only to affirm his political stance, aimed at dealing with General Secretary Trong – who is sitting in Ba Dinh and closely watching the government leader.
One question is, why did Mr. Pham Minh Chinh speak paradoxically at an economic, trade and investment forum taking place in the US? The answer is, the internal situation of the Communist Party of Vietnam's leadership before the 8th Plenum is extremely tense.
That is the reason why Mr. Chinh is forced to be careful, careful, and not "accidentally speak" on American soil, so that General Secretary Nguyen Phu Trong cannot make excuses to find fault in the upcoming 8th Plenum. Because that will be related to and affect the vote of confidence of the Central Committee and the upcoming National Assembly.
However, developments before the 8th Plenum show that, perhaps, the story of Pham Minh Chinh's fate will be relegated to a secondary position. Because General Secretary Trong is also suffering from "all sides facing enemies." However, the possible disciplinary action at the 8th Plenum and subsequent prosecution of former Thanh Hoa Secretary Trinh Van Chien is also a blow that Nguyen Phu Trong reminds Pham Minh Chinh to know how to keep order.
Conclude:
General Secretary Trong is the leader of the Party, always promising to be fair and objective in selecting personnel for the 13th term, with scientific five-seven-step processes, but will Mr. Trong keep his promise to be fair when selecting high-ranking personnel, or will he find favor and get rid of disloyal characters, as in as in previous cases and the current case of PM Chinh?
Thoibao.de (Translated)