In recent days, the domestic public is outraged by the fact that the owner of a food shop in Bac Ninh province has brutally beaten and abused staff for a long time, including a 14-year-old boy.
Domestic media reported that on the evening of November 21, police in Yen Phong district received an unusual child in the Chua area of ​​Lac Nhue village, Thuy Hoa commune, Yen Phong district with the wound shows signs of abuse.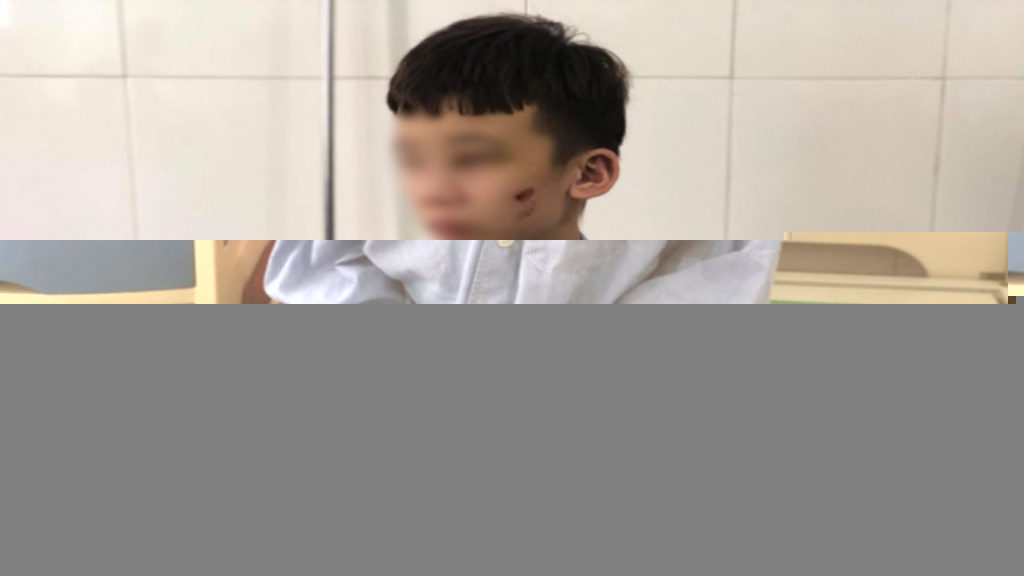 The young boy presented the name Truong Quang Duy (14 years old, living in Thuan Hoa village, Hanh Thuan commune, Nghia Hanh district, Quang Ngai province). After being encouraged and cared for, Duy said he was beaten regularly by the couple Nguyen Thi Anh Tuyet and Ngo Thanh Vu – the owner of the Central Banh Xeo restaurant in Don Hamlet, Yen Trung commune, Yen Phong district, Bac Ninh province.
On November 21, the woman owner suspected Duy stole money, beat him so much that he could not stand it anymore. In the afternoon when the owner was away, he escaped and was helped by a stranger to the hospital and reported to the authorities.
On November 22, Yen Phong District Police Investigation Police Department ordered an urgent search of the place and workplace and issued a criminal detention decision for Nguyen Thi Anh Tuyet about "torturing people" in accordance with Article 140 of the Penal Code.
Duy also recalls: "The owner not only beat me but also another staff who was also often beaten. Before that, there was a man who was beaten so badly, he worked without being paid so he ran away."
The abused employee that Duy mentioned above is Vo Van Duc, 21 years old, from the same hometown in Nghia Hanh, Quang Ngai.
 At the police station, Tuyet claimed that her couple forced these two employees to work without public from 7 am to 4 am of the next day, but did not allow food or communication with outsiders.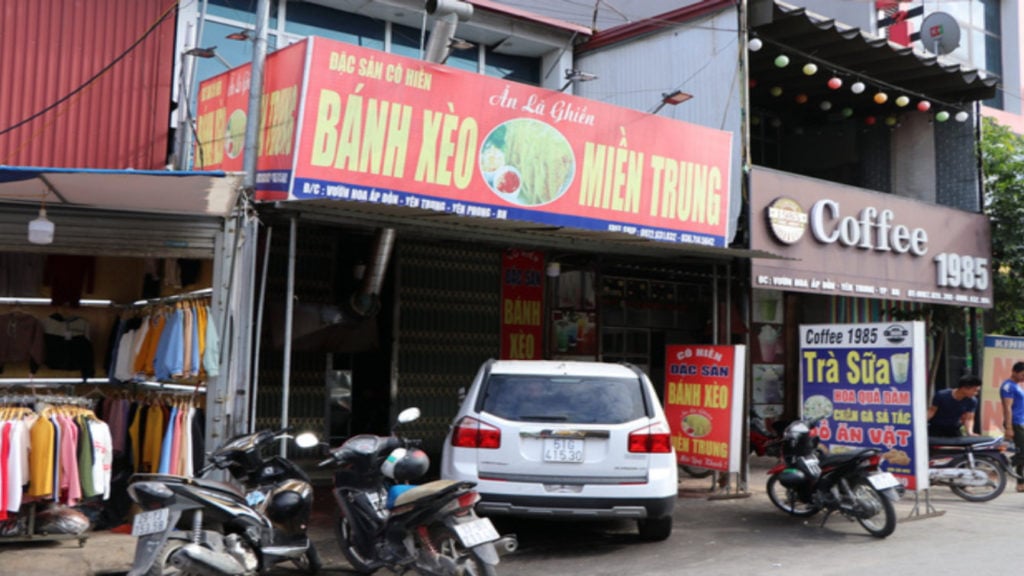 Whenever she thought that these 2 employees were lazy, stayed dirty or ate awkwardly, Tuyet dragged the 2 employees to the back of the house and beat them with many items such as fish scales, knives, pestles and cake shovels …
According to Duy, in September 2020, he started working at the restaurant. Every day, he has to get up early, start cleaning, washing dishes and doing other jobs. Until 4 am the next morning, he has a break. Each day, Duy only slept about 3 hours.
Duy said: "Every time they get angry or see that I can't do my job, the shopkeeper pinches my ears, slaps my face, kicks my body and hits my head and back with a pestle. Once, I was used by the shopkeeper used working tools to hit my back, so now there are holes on my back."
He also said that the shopkeeper 's husband beat him, but he often beat him with his hands and feet, not using weapons. To avoid being discovered, they took him to the place behind the shop to assault.
Just like that for a month in a row the 15-year-old boy was continuously hit. One day he was beaten from morning to night. Since then, he has not permitted to eat rice but eat only the food left by clients. He was ordered to sleep on the ground, not on bed.
A week ago, before the incident was revealed, the owner of the restaurant used a plate to cook raw pancakes, which was still hot, and hit his arm blistering and bleeding.
It is known that Duy finished the 8th grade then quit school. His mother died, his father was 50 years old, in poor health, so his brother took her from Quang Ngai to Bac Ninh to work for Nguyen Thi Anh Tuyet's pancake shop in Yen Trung commune, Yen Phong district, Bac Ninh province.
Duy's story once again shows that the problem of child abuse in Vietnam has reached an alarming level.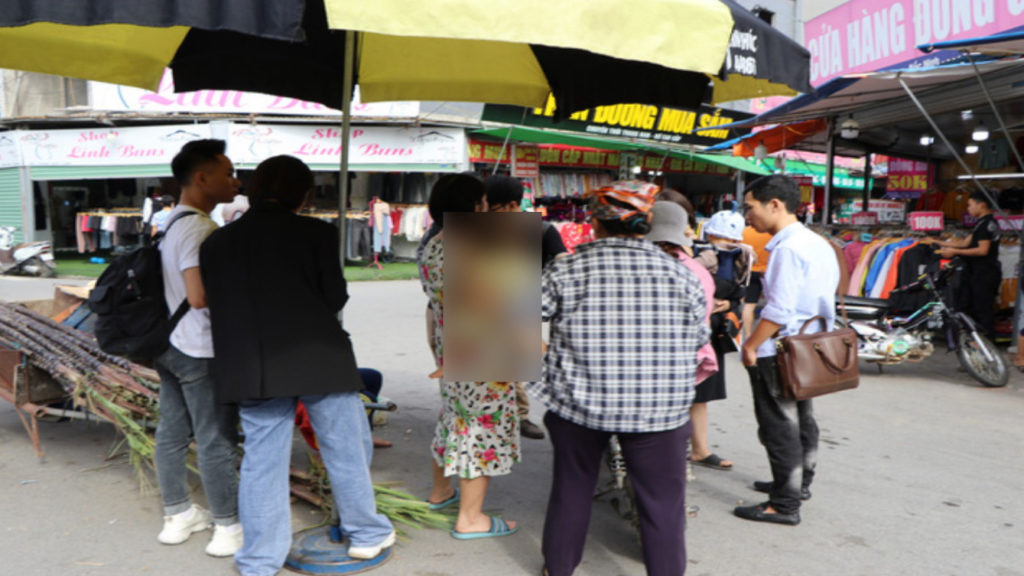 Especially when many people still indirectly accept violence.
The fact that Duy and other staff members at the Central Banh Xeo restaurant were being abused by owner Nguyen Thi Anh Tuyet is well-known for many.
Little Duy told the press that Ms. Tuyet used to drag Duy into a closed room to beat him, so the other staff did not know, but even witnessed, but in front of the owner 's aggressive attitude, because the rice was fragmented, they did not dare to prevent.
A customer of Mien Trung Banh xeo commented on Facebook that: "I know that this friend every time I go to (the restaurant) he was cursed."
After the shop's banh xeo closed because the owner was suspected of being abusive to the staff, neighbors reported that they often witnessed the owner cursing the staff.
One woman said that, working at this banh xeo shop, no one could stand for a month, a lot of people came to try the job, but left only after a few days.
The woman said: "Many times I saw the staff being beaten on their face covered with blood, once in the middle of the night they even took the motorbike taxi away. But a few days later, I saw the staff come back to work normally. The owner and the staff are both Quang Ngai, I think there are relatives so they can do it together for so long."
According to Associate Professor-Dr. Vu Manh Loi, former Deputy Director of the Vietnam Academy of Sociology, these are examples of people still indirectly accepting violence.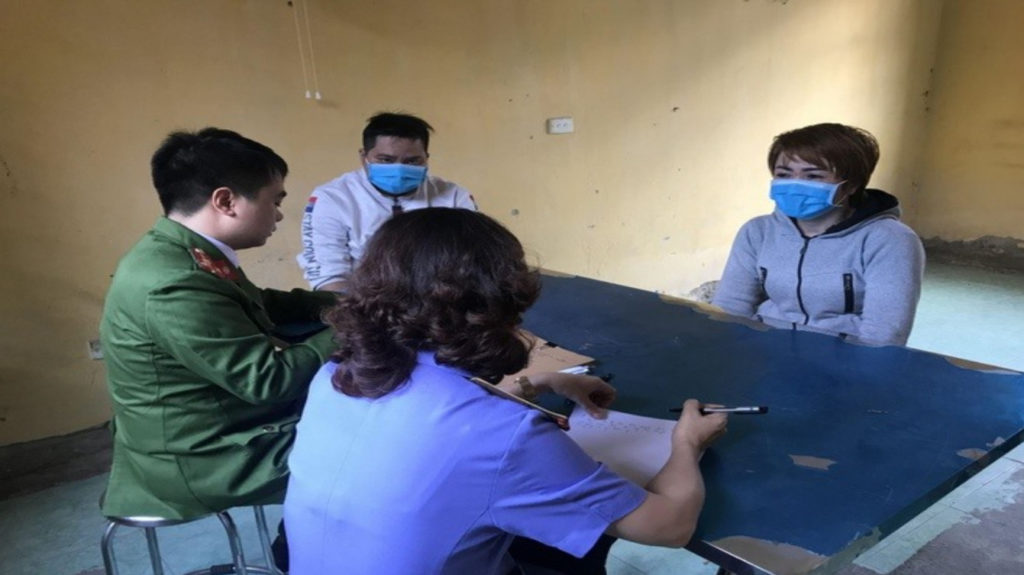 "If violence causes serious injury, the law is strict and deterrent," he said. For lower level of violence, however, it doesn't seem deterrent enough. But I think the violence has its origin in the ancient tradition, so the solution is not punishment, but the solution is to raise awareness of the people, how to make the whole society condemn violence even if it's not serious.  We do not have such standards. Must build up to social standards without accepting violence of any kind or any degree. Then we cannot do this, the society as well as the state cannot do it. "
Not to mention the people around, Mr. Loi expressed concern over the attitude of the staff who accepted this assault. He explained:
"They themselves are not aware of what rights they have. The understanding of the individual's inalienable rights to the body is also problematic. Clearly it poses a big question mark for the education of children and young people.
I think in the short term, raising people's awareness is the most important measure. Putting it into general education right from the first grade, kindergarten, teaching children to be human not to use violence, we will gradually reduce it. Of course the issue of reducing violence comes with many other social security issues. We must also make progress in securing people's lives, jobs for young people and so on. But the most important measure is still awareness raising through early childhood education."
 Currently, Duy is being treated at the Yen Phong District Medical Center for his external injuries, but psychologically, the consequences of the violence are even more worrying when it affects his development process later.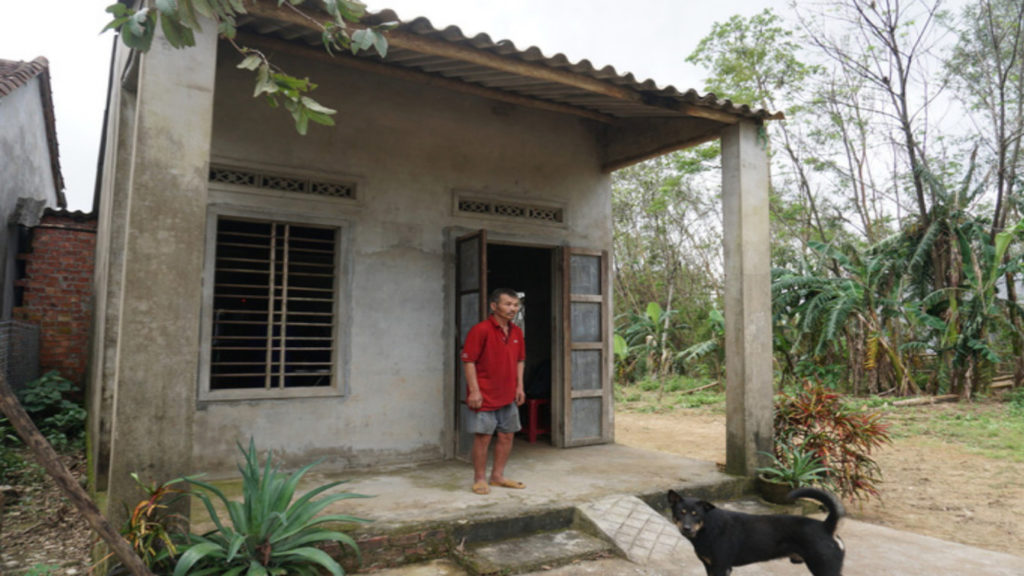 Psychotherapist Le Van An, who has worked with adolescents for nearly 30 years, from Santa Ana, California, said the longer they were assaulted, the more difficult it would be to treat: is trauma (trauma) like being affected by war, bombs, and bombs, just like that. But the longer they are, the more they will go into the subconscious and unconscious … Because the 14-year-old also develops personality, gesture, language, communication, it will affect much. What is psychotherapy? The doctor or psychologist will sit down and talk to these children to help them regain their trust, and understand that this is only an event, not everyone around is also the bad person. How do they help them develop new confidence? In order to do that, the therapist or family, friends are the ones who help them regain faith."
They can overcome such psychological crisis if they receive proper treatment, he affirms. This, he said, needs the coordination and love of mother, brother, sister, teacher …
Duy's brother, Truong Quang Duong, 18 years old, said: "After this incident, I have not yet told my father. When he is discharged from the hospital, I will bring Duy back to our hometown. I have not thought about what is going to work yet."
Duong said that both brothers are employees of the banh xeo shop. Duong works at another facility, a few kilometers from his brother's shop. Duong said that the shop's staff are all from Quang Ngai, are neighbors, and are relatives of the shop owner.
When he saw the injuries on his younger brother, Duong felt very sorry. Because the two brothers worked in two different facilities, Duong did not know about it.
Thoibao.de (Translated)