During the seminar "State Ownership: Post-COVID-19 Actions and Responsibilities – the case of Vietnam Airlines" held by the Prime Minister's Economic Advisory Group on the afternoon of July 13, Mr. Duong Tri Thanh, general director of Vietnam Airlines did not hesitate to announce that Vietnam Airlines would fall into a state of loss of liquidity from the end of August 2020 if there was no financial support.
Leaders of the Vietnam Airlines Corporation said: "Since our country's peace has been reestablished up to now, the flights have never been so few in Vietnam."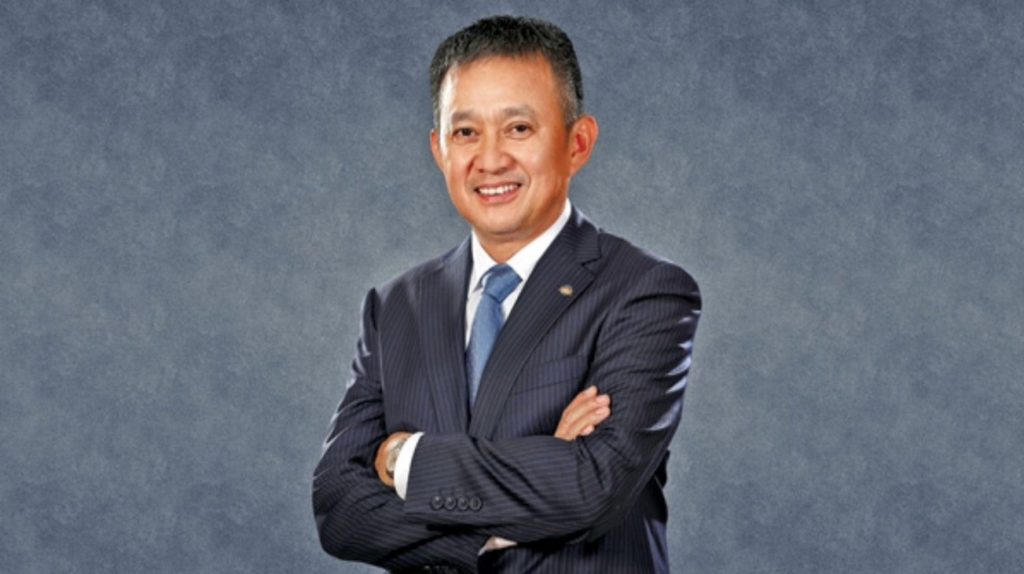 It is known that during the nationwide implementation of the social distance directive (April 2020), 50% of Vietnam Airlines employees had to stop working, equivalent to 10,000 people had to stop working without payment of the total 20,000 employees of the company. The rest of the employees have their salaries reduced.
After the social distance until June 2020, from only operating 3 flights/day during the outbreak of the pandemic, Vietnam Airlines has completely restored the domestic flight network, adding 18 new routes and put into operation all 106 existing aircraft. The domestic passenger market of Vietnam Airlines has increased by 84% over the same period last year, but revenue is only 46% and has not yet recovered. Its general director explained that because in the past 3 months, Vietnam Airlines has only opened domestic routes, mostly short routes, at very low prices to stimulate demand. In fact, ten domestic routes are equal to one international one.
Mr. Thanh shared: "The revenue of one route to Europe is more than 10 times higher than the domestic one, so the original output of Vietnam Airlines is still down 53% year to year because it cannot fly internationally. It is expected that by 2020, the revenue of both goods and passengers will be reduced by half to VND 50 trillion, without strong and timely measures, Vietnam Airlines could lose VND20 trillion."
The outbreak of the outbreak in Danang at the end of July has made the business situation of Vietnam Airlines more tragic because passengers refunded and canceled their vacation tickets during the summer, greatly affecting the cash flow of Vietnam Airlines.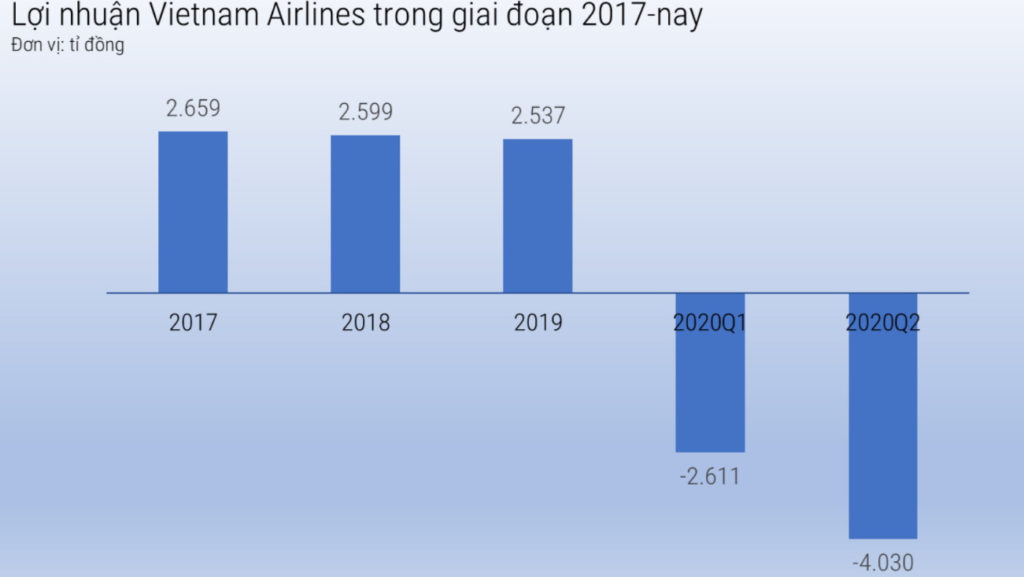 The Civil Aviation Administration of Vietnam said that 11 routes from domestic airports to/from Danang with a total of approximately 100 flights/day had to stop completely since July 28.
The stopping of flights caused the rate of pilots and flight attendants of Vietnam Airlines to stop working sometimes up to 90%.
It is known that Vietnam Airlines has been diverting from passenger transportation to international freight, charter flights to carry foreign passengers back home and expert transport to Vietnam.
The financial statements for the first 6 months of 2020 show that the business results of the second quarter and the first 6 months of Vietnam Airlines are the worst ever.
The COVID-19 pandemic has depleted cash flows, causing a heavy cash flow deficit and large losses for Vietnam Airlines in 2020. The airline must cut costs, extend payment progress, and take short-term loans to compensate. It is proposing the Government for solutions to help the cash flow urgently to overcome the crisis. To pay debts and offset the deficit, Vietnam Airlines must restructure its assets to both free up excess resources and have more cash flows and income.
According to the plan of Vietnam Airlines at the general meeting of shareholders held on August 10, the corporation will submit to the shareholders' congress to approve the policy of selling 9 A321 CEO aircraft manufactured from 2007-2008 and negotiating debt extension with foreign countries. One thing that is worth noting is that Vietnam Airlines seems to be optimistic about the possibility of being approved by the Government when all calculations on this year's production and business plan of Vietnam Airlines submitted to the General Meeting of Shareholders are calculated on the plan. It is expected that the Government will lend VND12 trillion.
However, the fact that Vietnam Airlines asked the Government for urgent support with the amount of up to VND12 trillion has received mixed opinions.
There is an opinion that: Farmers plowing fields must also know how to accumulate food for natural disasters. Vietnam Airlines does business when they make profits, they enjoy each other, but when they lose money, they ask from the tax of the people, request the government's support and it is not fair for other businesses.
The problem is that the amount of VND12 trillion that Vietnam Airlines needs the State's support has been mentioned in the media since the beginning of April 2020, which is just over two months since the outbreak in Vietnam. The State Capital Management Committee at Enterprises stated in a report to the Prime Minister on April 6, 2020 that: "To ensure payment ability in 2020, Vietnam Airlines needs the State to support VND12 trillion and must make the first disbursement from April 2020."
Facebooker Nguyen Tien Tuong said on his personal Facebook page that: "After two months of the outbreak, Vietnam Airlines asked the Government to support VND12 trillion in April. One more shock with the state-owned enterprises.
Not only Vinashin was dumped, but oil and gas fields were also corrupted …it showed that state-owned enterprises are working in losses due to corruption and bad management.
VND12 trillion at this time is the last reservation of the country. In the context that the non-state business sector faces difficulties, the "hunger for mother" reflex of Vietnam Airlines is unacceptable.
The State Capital Management Committee represents holding more than 86% of capital shares in Vietnam Airlines. This committee is the scowling "temple keeper" of a series of projects of national stature such as highways and railways builder VEC (ie Vietnam Expressway Development Corporation) and Vietnam Railways have faced vital problems, hoarseness over time, the Commission has not cleared capital. Vietnam Airlines sneezed, the Committee jumped like leeches contacting lime.
Businesses should be responsible for their working results, profit or loss. If they ask the government when they face difficulties, there is no need for a committee. The more difficult it is, the more urgent the need for equitization in monopolistic firms is needed. Decrease state ownership and create policies for them to call for capital investment rather than stuffing money to feed them and they will not grow up forever.
It is impossible to accept the relationship between the Government with low incomes and State-owned enterprises who spend uncontrolled."
Also at that time of April, journalist Nguyen Tien Tuong also made a comparison between Vietnam Airlines, a state-owned enterprise with Vietjet, a business in the same aviation industry but a private one for the purpose of clarification business capabilities of these two types of businesses.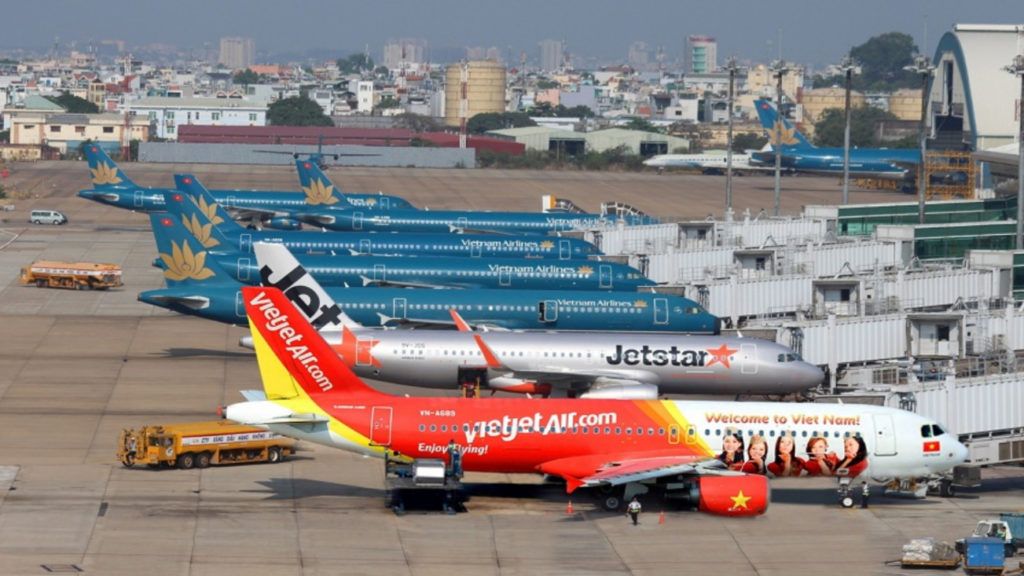 In 2019, Vietnam Airlines had revenue of more than VND101 trillion, but profit was only over VND3.3 trillion while Vietjet Air had revenue of only VND52 trillion but profit was nearly VND5 trillion.
Vietnam Airlines has 106 aircrafts, mainly Boeing 787-9, Boeing 787-10 and Airbus A350 while Vietjet has only 68 aircraft, most of them are A320 and A321neo.
Vietnam Airlines has nearly 20 thousand employees / Vietjet only has nearly 4 thousand employees.
During the pandemic, half of the employees of Vietnam Airlines had to take leave or automatically do not receive salary while Vietjet Air cut the salary of the manager to the director by 10-25%, the employees were arranged to take some unpaid days off, the employees having salaries below VND10 million were guaranteed.
Vietnam Airlines shares have a market price of around VND20,000/share, has just been removed from the Margin list due to a slight decrease in the financial report transparency while Vietjet's shares are worth VND100,000/each and still maintaining its performance in the blue chip group.
Vietnam Airlines reported a huge loss, asked to support VND19 trillion while Vietjet Air opened more routes, providing Covid VND200 million insurance for passengers.
Journalist Tuong also pointed out that in the direction, Vietnam Airlines submitted a plan to accelerate the purchase of 50 additional aircraft, with a total investment of $3.8 billion while the annual profit of Vietnam Airlines was only about VND3-VND4 trillion.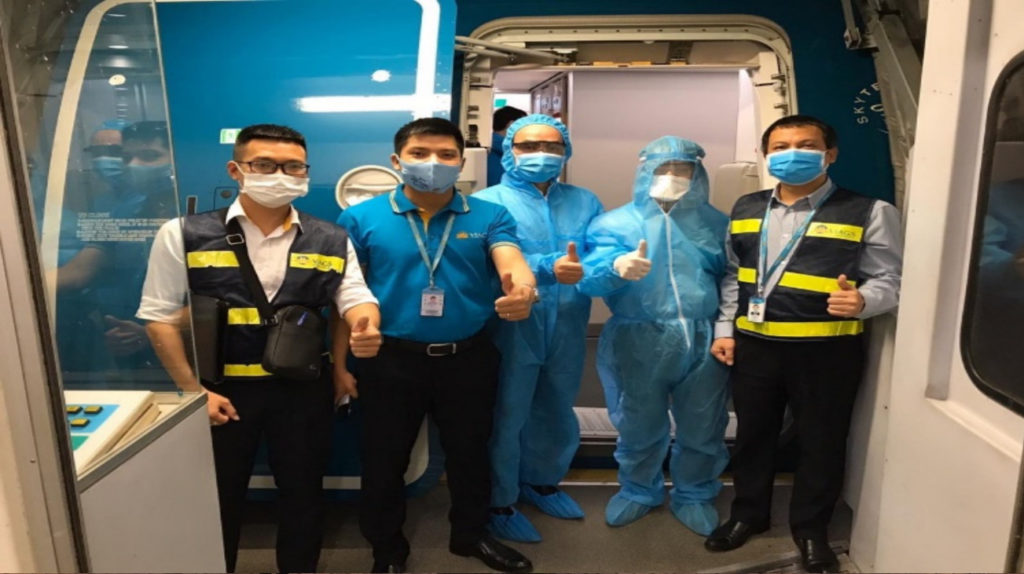 The journalist affirmed: "A simple calculation, spending about billions of dollars for Vietnam Airlines to make meager profits, is similar to removing the tray to recover the bowl, leaving shrimp as bait for much smaller shrimps.
The state budget does not know how many drops will receive in return, but the investment is huge. Not to mention, if such cumbersome mechanical development, it is likely to arise or maintain biased policies and services to protect the state-owned firms."
Facebooker Pham Minh Vu shares the same opinion when writing on his personal page: "Vietnam Airlines is an airline with more than 80% state-owned capital, enjoys too many privileges, annual profit of VND3 trillion, very small contribution to the state budget, they don't have much money, they will divide its profit. Now, just asking for VND12 trillion for a bad business does not help people, then say like Alan Phan 'Be sure to let they die.' So that's it!
Currently, small and medium enterprises are facing difficulties due to the pandemic, many companies go bankrupt, some companies are modest and millions of workers are uncertain. One of the reasons is that businesses lack capital to rotate. The amount of VND12 trillion that Vietnam Airlines requested from the government should be used to support businesses that are creating hundreds of thousands of jobs for the people more useful than keeping the losing firm. Definitely… let it die!"
Thoibao.de (Translated)