The National Steering Committee for COVID-19 prevention and control on Tuesday evening announced to record 21 more positive cases, of which 15 were new COVID-19 in Danang and 6 in Quang Nam, bringing the total number of registered positive cases nationwide to 642. The total number of deaths is 6. Six cases in Quang Nam are related to Danang Hospital.
Ho Chi Minh City Party Secretary Nguyen Thien Nhan at a meeting said that in the last two months, Danang had been quietly infected with COVID-19 and asked to isolate Danang like China's Wuhan.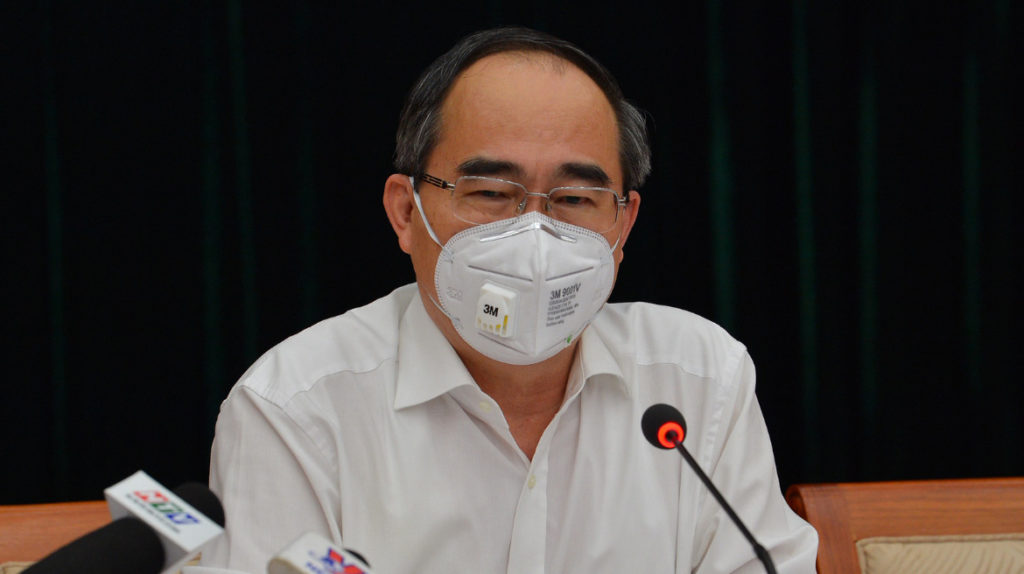 On the afternoon of August 2, at a meeting of the Government Standing Committee with local leaders, Politburo member Nguyen Thien Nhan warned that Vietnam is facing a very special situation of the disease, especially in Danang.
"The Ministry of Health reported infection in Danang has been going on quietly for about 2 to 2.5 cycles, that is, silently for 2 months now, so the number of Danang detected soaring was because we were tested and tested. But they are already lying there, so we recommend Danang to take the highest measure to prevent it.
Regarding the highest level, you already know international experience," Nhan said.
"We only say about the Wuhan experience, when it comes to the highest level, the local authorities asked everyone to stay at home, only 1 person can go to the market once. The person with a voucher can leave their house to go to the market for food purchases. After a while, they stopped going to the market, but switched to delivering food at home," Thanh Nien newspaper quoted Mr. Nhan as saying.
Mr. Nhan also said that if applying social isolation as in HCM City, Danang needs to be isolated nearly 30,000 people and this number is too large for Danang, so it needs to apply isolation in home next time.
Vietnam has entered a new phase, the second wave. As many as 37 out of 63 provinces have infectious cases, over 50% of the provinces are affected, but overall the country is still safe.
Commenting on the risk, Mr. Nhan analyzed that currently there is not enough forecast information but from the disease graph, it is forecasted that in the period of August 23-30, the high risk, if there is no drastic solution, will reaching the threshold of 10 people infected/1 million people, that is, there will be 970 people being treated in the hospital, currently there are only 216 cases.
"If we don't do it drastically, after the golden period of 30 days, our country will become the country with pandemic diseases," Nhan said.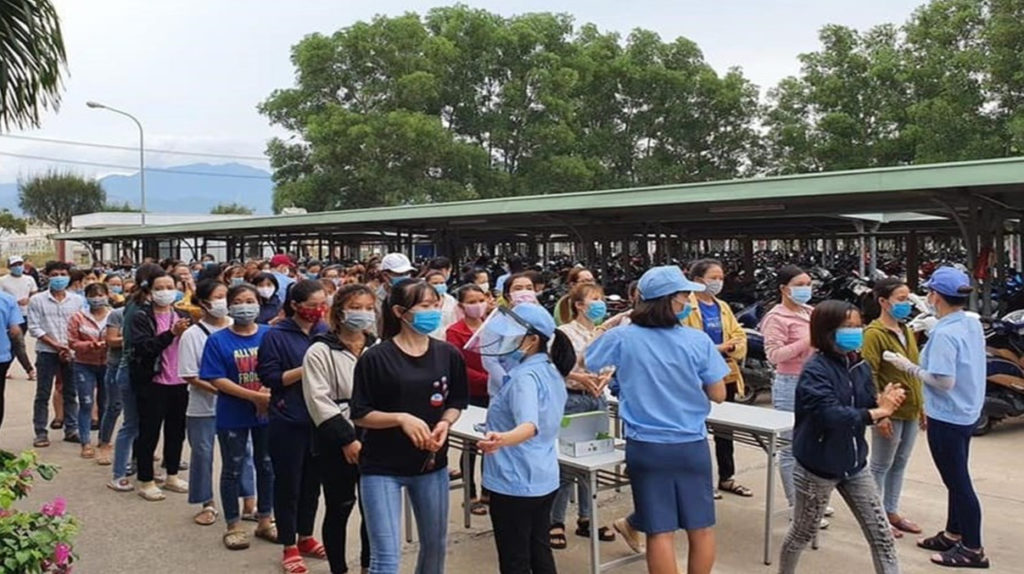 Secretary Nhan raised the question, Danang has 120 people being treated, what should be the goals? HCM City and Hanoi are at great risk, particularly in HCM City from July 1-27 when the flight stopped, with 140,000 people returning from Danang.
On average, 1 million people in Danang have more than 100 infected people, 10 times the epidemic index announced by the world. Mr. Nhan said: "It is necessary to identify Danang as a particularly dangerous epidemic center, at a very high level, especially when the Ministry of Health has translated information to occur 4-5 cycles from the beginning of July."
All four industrial parks in Danang have workers infected with COVID-19
News from the Management Board of Danang High-Tech Park and Industrial Zones in the morning of August 3 stated that among 4 industrial parks in Da Nang, there were 5 workers positive for SARS-CoV-2 virus, evenly spread among all 4 industrial parks named Hoa Khanh, An Don, Tho Quang, and Hoa Cam.
4 enterprises having workers positive for SARS-CoV-2 virus in Danang-based industrial zones are: Mane-K Company (Company) in Hoa Khanh Industrial Park with about 400 employees (employees), Sinaran Company in An Don Industrial Park with about 500 employees, Matrix Company in Hoa Cam Industrial Park with about 2,000 employees, Central Seafood Company in Tho Quang Seafood Service Industrial Park with about 800 employees.
Mr. Nguyen Thanh Trung – chairman of the Danang High-Tech Park – said, among 4 enterprises having workers with COVID-19, only Kane-M Company temporarily stopped operating since July 31. The other three companies are temporarily operating normally.
There were 13 Covid-19 patients under critical health conditions
Information from the Treatment Sub-Committee (National Steering Committee for the Prevention and Control of Covid-19 Pandemic) stated that, among 242 COVID-19 patients undergoing treatment, 10 were under critical conditions, with invasive mechanical ventilation, being under treatment of ICU and ECMO, and three are 3 severely ill.
Assoc.Prof. Dr. Luong Ngoc Khue, director of the Medical Services Administration Department (Ministry of Health), deputy head of the Treatment Sub-Committee said, until the morning of August 3, 621 cases of Covid-19 patients were recorded. Among 242 patients undergoing treatment, 10 were under critical conditions, with invasive mechanical ventilation, being under treatment of ICU and ECMO, and three are 3 severely ill, and 21 patients had a severe prognosis (worsened course). The total number of patients with severe and critical prognosis was 34.
Regarding the 6th death, the Ministry of Health confirmed: "patient No. 429" died of acute heart failure on the basis of severe illness and Covid-19, the 6th death in the past four days.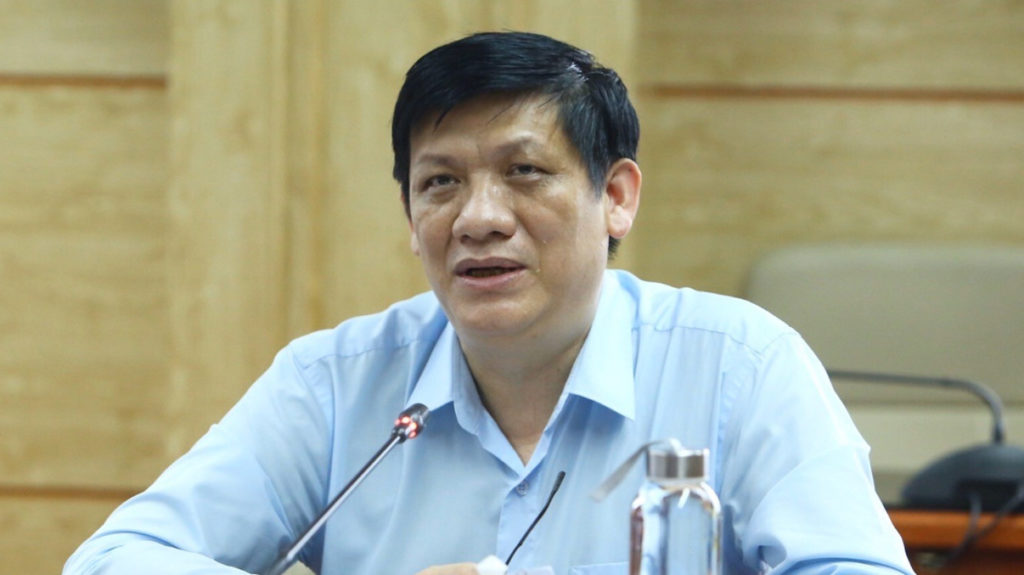 There will be more deaths
Acting Minister of Health Nguyen Thanh Long predicts there will be more deaths from many patients with very serious underlying diseases. Mr. Long said the Steering Committee has proposed the Prime Minister to issue a new directive on epidemic prevention in the present time, with the following main contents:
Ask people to wear masks when leaving the house, washing hands with soap and disinfectant solution.
Restrict travel in crowded areas, keep a safe distance from contact and limit crowded crowds.
Quickly test suspected cases who showing signs of cough and fever
Temporarily suspending non-essential business establishments, recreation areas, beauty facilities, karaoke, massage parlors, bars, discos and other service-providing establishments in the area.
40% of patients have no symptoms
The Ministry of Health of Vietnam said that 40% of the newly recognized Covid-19 patients associated with Danang present no symptoms, but still carry the pathogen and can spread it.
To date, 6 patients have died most of old age, with many dangerous chronic diseases.
The Ministry of Health said Saturday that 800,000 visitors to Danang have left and returned to the provinces since July 1, and that more than 41,000 people have moved in and out of three hospitals in Danang, where showing the first positive cases of an outbreak after more than three months with no spread in the community.
About 1.4 million people went to Danang in July, three hospitals in Danang alone had 800,000 visitors and clients.
People who illegally enter Vietnam continue to puncture the epidemic prevention line of Vietnam
The continuous appearance of illegal foreigners in Danang, Quang Nam and An Giang is raising concerns that the "fight against epidemics such as fighting against the enemy" in Vietnam will be disrupted.
PM Nguyen Xuan Phuc: "Request to prosecute all cases of illegal entry and stay, especially with the organized rings that smuggle foreigners into Vietnam."
Vietnam has constantly discovered cases of illegal cross-border from neighboring countries in recent days.
Officials constantly discovered a flow of people seeking to enter illegally through border provinces such as Ha Giang, Lao Cai, Quang Ninh, Tay Ninh and An Giang.
In Meo Vac district, Ha Giang province, this situation occurred almost daily, Tuoi Tre newspaper said, even the border forces "arrested more than a hundred peoplea day."
The common point of the recently discovered and arrested groups is that they all went to China to work as hired laborers. The Covid-19 pandemic in China made it difficult for them to find jobs so they sought to return to Vietnam. Illegally going to China, they also choose the same way to go back – hiring people to take the trail, open path or cross the river.
For the group of Chinese people who illegally enter Quang Nam, Major General Nguyen Duc Dung, director of Quang Nam's Public Security Department, said that the Chinese group admitted that they came by road, the possibility of having a ring to smuggle these people into Vietnam.
"At first this group of people said they came by road, trail, and open way. The authorities will check the border control," Major General Dung said.
Gen. Dung also stated the responsibility of the accommodation. According to him, the accommodation does not comply with the regulations, the investigating agency will consolidate the records to handle as prescribed.
Mr. Dung also said that this is likely a ring to illegally cross the border and have a "boss" holding all their passports.
It is known that all 21 Chinese illegal entry were put in isolation, taking a negative sample test for corona virus for the first time.
PM Phuc said the spirit of anti-epidemic is to protect people's health but not to break the economy. "This is a big question, it must be fair, it requires good leadership art to support the people. Only people who support will succeed," Phuc said.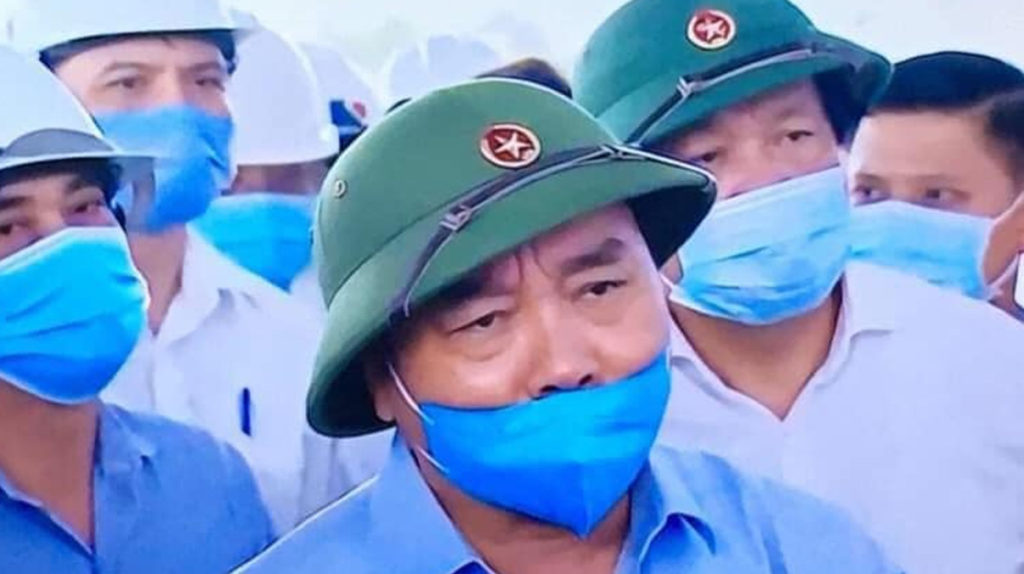 PM Phuc welcomed HCM City to suspend a number of occupations during the Covid-19 pandemic, but he said that it was not necessary to carry out the social isolation in this city.
"I welcome Hanoi and HCM City to halt some sensitive and unnecessary occupations but we need to maintain other industries to ensure economic activity," Phuc said when hosting an online meeting on prevention of Covid-19 on July 28.
Thoibao.de (Translated)