The Covid-19 epidemic is challenging the global economy, the international experts said the possibility of recurring financial crisis worldwide.
In Vietnam, preliminary reports to the government on March 12 said:
Aviation industry estimated losses of VND25 trillion (more than $1 billion)
In the first 20 days of February, the railway industry's revenues decreased by $2.8 million over the same period last year, partly, due a refund of 40,000 canceled train tickets.
Hanoi Tax Department on March 12 said that in the first 2 months of 2020, Hanoi had more than 3,000 business households dissolved or suspended due to the impact of COVID-19.
Specifically, over 1,089 business households dissolved, abandoned businesses and 2,351 households took a break from business.
Data from the General Statistics Office shows that in February alone, 5,000 Vietnamese enterprises suspended their business, 5,000 enterprises dissolved or awaited dissolution.
"Notably, in the first 2 months of 2020, 16,200 enterprises suspended business, up nearly 20% over the same period last year," the General Statistics Office said. In the February statistical period, it was in the storm of Covid-19, the sectors most affected were aviation, tourism, and hotels.
Not only small businesses ceased operations during the time affected by the COVID-19 epidemic, but on March 12, some leaders of large corporations such as Sun Group, BRG, Thaco, Vietjet, etc. also said they are in difficulties during a meeting with Prime Minister Nguyen Xuan Phuc.
Meanwhile, the Aviation Department (Ministry of Transport) estimates that Vietnam's aviation could suffer a loss of VND25 trillion (over $1 billion).
Mr. Truong Gia Binh, chairman of FPT Corporation, said on Vnexpress that 74% of businesses would reportedly go bankrupt if the disease will last for 6 months because they could not compensate for activities such as payment of salaries, bank loans. goods, rent. etc. Besides, about 30% of businesses lost 20%-50% of revenue, 60% even with reduced revenue by more than half.
Sharing with enterprises' difficulties, PM Phuc said that Vietnam has 800,000 enterprises and millions of individual business households. He said that at this time, each enterprise or corporation must be a "fortress" to help the Government prevent and fight epidemics.
Mr. Phuc said the Government will have a comprehensive support program on taxes, fees, insurance, etc. for heavily affected industries and fields.
In another development related to COVID-19, on March 12, two major tourist areas in Lai Chau, the O Quy Ho mountain pass ecotourism area and Rong May glass bridge, announced to stop receiving tourists. Hoi An city leaders also said the city temporarily stopped selling tickets to visit the old town and walking streets from March 12 to March 31.
Associate Professor – Dr. Pham Long spoke with BBC News Vietnamese via email about the impact of COVID-19 on the Vietnamese economy and what Vietnam needs to do to overcome difficulties caused by the outbreak as well as to restructure the economy in a sustainable way.
Mr. Pham Long is working at the School of Business and Social Sciences, Louisiana University, USA.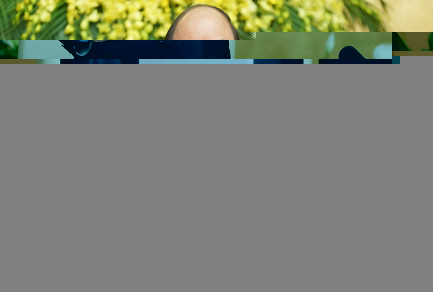 "In addition to tourism, manufacturing industries such as apparel, footwear, electricity, electronics, automobile manufacturing and assembly … are under great pressure because most of the raw materials, auxiliary, spare parts, or input equipment for the production process was imported from China, now the material supplies were canceled due to the epidemic and the prevention measures that China is implementing, including border control and goods flows."
"In general, experts say that businesses operating in these sectors try to withstand only until the end of March or the first half of April, then if the situation does not improve, they have no materials for normal production, so they have to close their plants soon," Dr. Pham Long stated.
"Please also note that besides importing inputs for the manufacturing process from China, our businesses also import significantly from Korea and Japan and the Covid-19 situation in these two countries is also are showing signs of deterioration, thus putting even more pressure on our manufacturing businesses."
"Besides, the agriculture and aquaculture sectors are also affected because most of Vietnam's farm produce are exporting to China which is temporarily halting import."
"In short, indirectly, most of Vietnam's industries, fields, and businesses are being affected by Covid-19," said Dr. Pham Long.
The Ministry of Planning and Investment, on February 12, when it released a report assessing the impact of the Covid-19 epidemic on Vietnam's socio-economy, reduced its Vietnam's GDP forecast to just 5.96% if the epidemic lasted until the second quarter, compared with the target set for the whole year of 6.8%.
Regarding this, Associate Professor Pham Long said that the number depends on how the epidemic is controlled in Vietnam, the countries that provide production inputs for Vietnam, and in the world, the the impact on GDP is different.
"Some damaged industries in Vietnam, such as the aviation industry since the end of January, have reduced their revenue by about VND25 trillion, the tourism industry could lose up to $5 billion if the epidemic lasts until the end of the second quarter. Scenarios for the decline of GDP depend on when Covid-19 is controlled: end of the first quarter, end of the second quarter, or longer.
"Experts believe that the possibility of Vietnam's GDP will decline by 0.5%-1% in 2020. However, it is only a forecast. If the situation is positive, that is, Covid-19 being controled soon, the operating production capacity of manufacturing and processing plants will be higher than normal after being 'compressed' during the outbreak to compensate for previous losses, then GDP reduction can be less than 0.5%."

In the midst of that situation, should the Vietnamese government offer financial and monetary stimulus?
Dr. Dinh Tuan Minh, in an article in the Saigon Economic Times said that, "Regardless of the scenario, the Government needs to be determined not to abuse monetary policy to stimulate the economy."
However, there are experts who think that monetary stimulus is essential, emphasizing that in the context of Vietnam now a region where the government can / needs to increase spending right away is to supplement resources for the health system, increasing and widening unemployment insurance spending. This view also cites that Hongkong has recently had a large monetary stimulus package, giving $1,200 unconditionally per person over 18 of age.
Associate Professor Pham Long also said that Vietnam needs a financial stimulus package.
However, this must be put in the overall context of economic development with the goal of growth, minimizing the impact of the slowing trend of the world economy and restructuring the economy towards sustainability, not because of what's going on around the Covid-19 story.
"What we are interested in right now is when Covid-19 will end, maybe in the end of the first quarter or the end of the second quarter of 2020, or maybe longer. The terminology we use in this context is a temporary 'Support' in the short term, with the expectation that the outbreak will soon be under control."
"In order to support enterprises with export activities, the government should review solutions for reducing some taxes and fees, for example tolls, yards, storage, circulation, etc.," associate professor Pham Long analyzed.
Is this a chance for Vietnam to escape China or not?
With the story in "risk," Dr. Le Dang Doanh once said that this is an opportunity to restructure the economy in order to "be less dependent on a single market."
Associate Professor Pham Long once again emphasized that we should consider it as a whole perspective, not from this Covid-19 story.
"The statistics show that, in 2019, Vietnam imported about $ 40 billion of electronic components, from China it was nearly $14 billion; imported over $23 billion of cotton, fiber, yarn and fabric. , footwear materials, of which $11 billion from China. That is a proof that we depend a lot on China for the inputs for the production process."
"Go away from China, it's easy to say, but where to start and how to do it is not a simple story. Even the US and Japan are also strongly dependent on China."
"For example, there are about 800 Apple suppliers, and there are about 300 suppliers from China. Korea is also a manufacturing powerhouse."
Hai Yen from Ha noi – Thoibao.de (Translated)