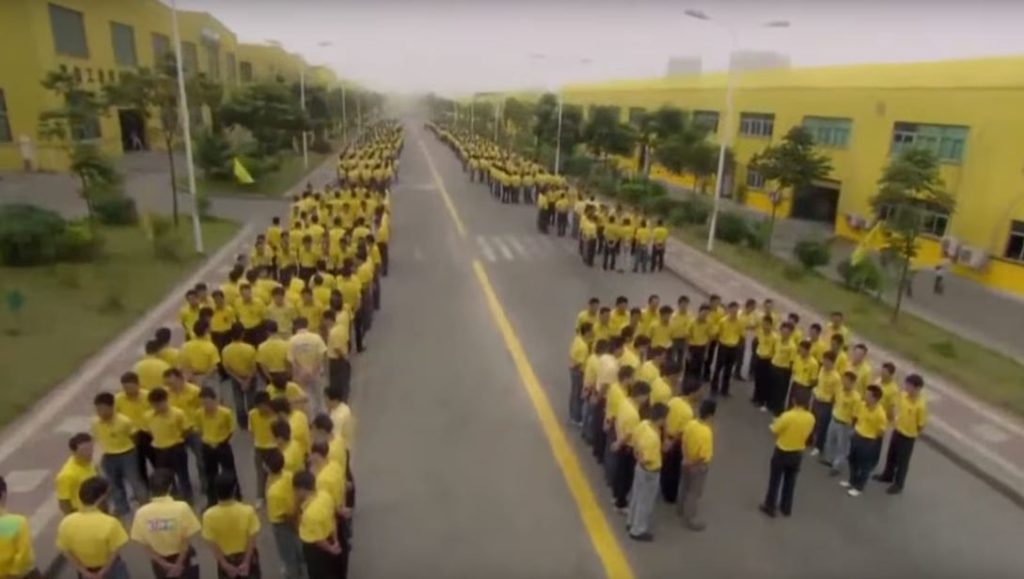 China's role of "the global factory" over the past 30 years is expected to disappear because the corona virus pandemic has made the country's economy paralyzed for the past two months and is expected to continue.
The new strain of corona virus has dramatically slowed down the Chinese economy, leading to many businesses to reduce wages, lay off workers, or even close.
Some reputable international economic experts say that the Covid-19 epidemic will end China's role as the world's leading manufacturer. However, choosing a country to replace China can be difficult, according to experts.
Covid-19 infected more than 94,000 people with more than 3,200 deaths, mainly in China.
China's economy reduces for the first time in more than 40 years
The International Monetary Fund (IMF) forecasts China's growth in 2020 will be less than 5.6% as the new strain of coronavirus virus spreads globally, IMF Chief Executive Kristalina Georgieva said on March 4 in the joint press conference of IMF and World Bank.
"The Chinese government itself is realizing that growth this year will be lower," said Kristalina Georgieva.
The phase 1 trade agreement between the US and China has somewhat reassured global corporations. However, the corona virus epidemic shows serious consequences of the dependence on the Chinese market.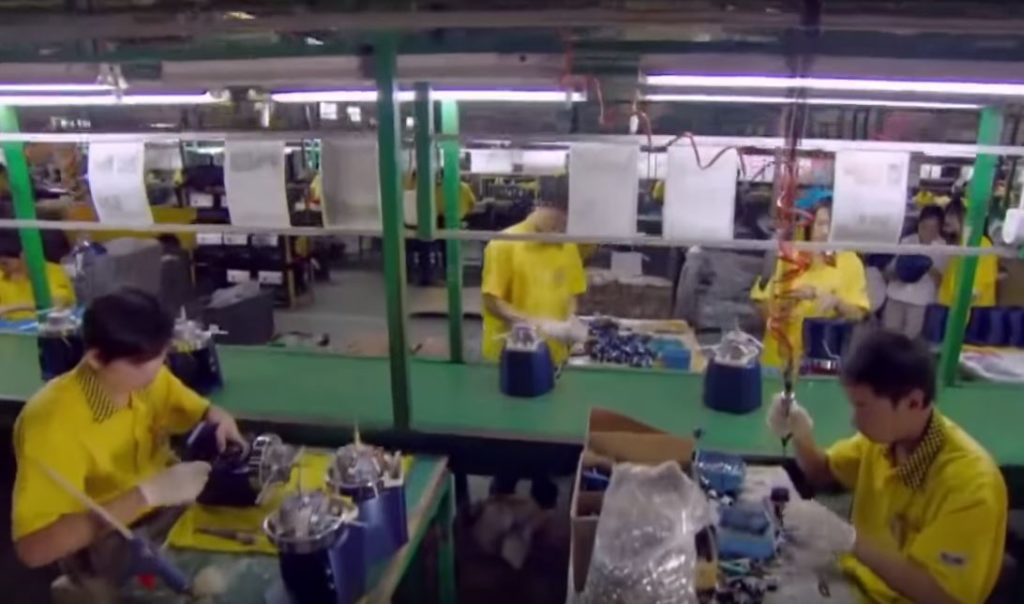 Also on March 4, China received bad news and shocked. China's Caixin Media Group said its Purchasing Manager Index (PMI) in the service sector dropped to 26.5 in February from 51.8 in January, the lowest since the real Caixin survey since 2005. When the index is lower than 50, it signals an economic slowdown, instead of growth.
"The Chinese economy is indeed on a very bad path," said Kid Juckes, a strategist at financial services firm Societe Generale.
Separate surveys and newly published official surveys show that economic activity in China dropped sharply in all aspects in February, as companies struggled to reopen.
By the end of February, only 30% of small and medium-sized businesses returned to normal operations, according to a survey by China's Ministry of Industry and Information Technology.
The Covid-19 epidemic could make the world's second-largest economy "shrink" for the first time since the 1970s.
Larry Hu, Macquarie Group's chief economist for China, wrote in a report that after the official data was released in late February, it was forecasted that growth in the first quarter of China will be 4% lower, down from 6% in the fourth quarter of 2019.
"It is even possible that the Chinese government will record negative growth in the first quarter, for the first time since the end of the Cultural Revolution," Larry Hu added.
A report by the East Asia Institute at the National University of Singapore gives a more pessimistic figure whereby China could record a negative growth of 6.3% in the first quarter of this year compared to the first quarter of last year.
On a larger scale, the growth rate for the whole year of 2020 is forecast to be lower than the 5.6% target that Beijing has set, according to the report.
When US President Donald Trump launched an anti-China trade war and imposed punitive tariffs on Chinese goods, companies accelerated the pace of finding new sources of production.
Another prediction by ANZ, Australia, said on March 2 that China's GDP would fall to 4.1% this year.
China's economy "contracted" 1.6%, or negative growth, in 1976, when Communist Party leader Mao Zedong died and also ended a decade of social and political disturbance.
Since then, China has boomed with reform, with an average growth rate of 9.4% per year during 1978-2018.
The new strain of corona virus affects China's economy more strongly than is anticipated, and is likely to end the country for nearly 30 years as the world's leading manufacturer.
"The model of using China as a manufacturing center died this week," said Vladimir Signorelli, head of macro investment research firm Bretton Woods Research.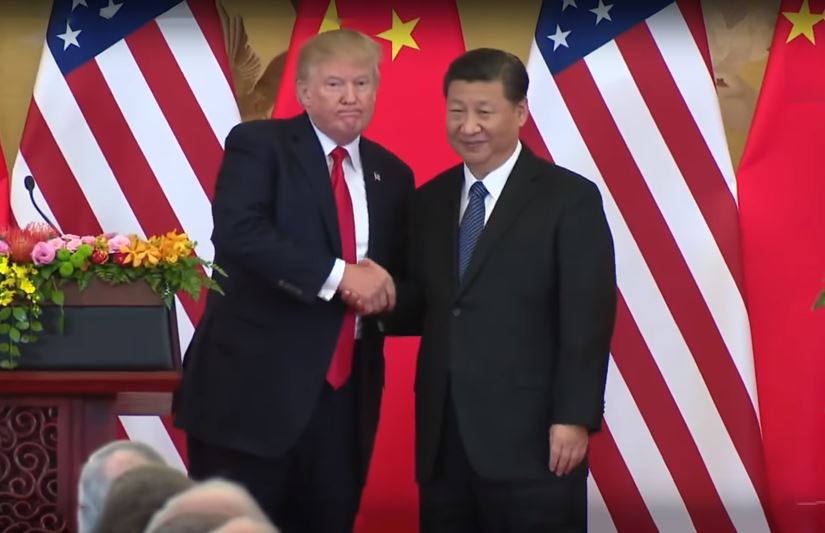 On Barron's, Dow Jones investment adviser, Shehzad H. Qazi, managing director of China Beige Book, wrote that the scariest thing in the current crisis is not is short-term economic damage in China, which is a potential long-term disruption to supply chains.
According to Mr. Qazi, automakers and chemical plants are the most closed. IT staff have not returned to work at most firms as of last week. Transportation and logistics companies have closed at rates higher than the national average.
"This serious disruption will have a pervasive impact on the supply chains of the automotive, electronics and pharmaceutical industries for many months to come," Qazi wrote.
Thanks to the Covid-19 infection, many American companies realized their dependence on China and they were seeking to change.
Experts also point out, on the other hand, that the decades when China was the world's factory at low cost are coming to an end.
About two-thirds of the investors said they were or are planning to move operations from other countries to Mexico in the next few years. About one quarter moved to Mexico because of the US-China trade war.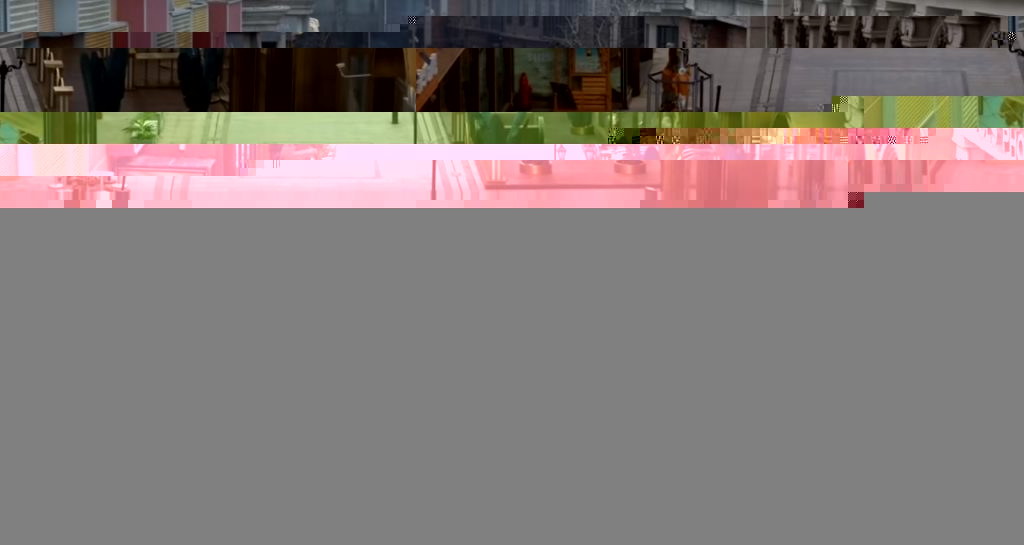 As Chinese wages rise and stricter environmental regulations, American and foreign companies gradually consider other locations to replace China.
The trade war launched by US President Donald Trump is speeding up the search.
If President Trump is re-elected, it will further speed up the process as companies will worry about the risk of a phase 2 trade agreement between the US and China.
A Bank of America survey of more than 3,000 companies found that firms in 10 of the 12 industries, including semiconductors, cars, and medical devices, have moved or plan to move at least part of their supply chain from current locations in China.
Mexico ranks 4th in the world in importing industrial robots, most of which are used to equip the automobile industry
Which country replaces China?
China has a more complete logistics system than many countries. Few major countries have tariffs like those of China. Brazil cannot compare, India can compare with tax but logistics is very bad. So, which country can replace China is a headache for many companies.
At the moment, some experts think that South Asia and Mexico will be the most benefited places.
Particularly for emerging American and Mexican businesses is the first choice. As the only low-cost neighbor of the US and also a free trade agreement with the United States, Mexico is said to be in the best position to take advantage of the long-term geopolitical conflict between the US and China.
"We estimate the amount of foreign direct investment (FDI) redirecting to Mexico from the US, China and Europe is between $12 and $19 billion a year," said Sebastian Miralles, the controlling shareholder in Tempest Capital firm in the capital of Mexico.
"After a period of momentum, the spillover effects of FDI in manufacturing can increase Mexico's GDP growth by 4.7% per year," he said.
 
The Mexican president wants to attract labor-intensive jobs to his country, while President Trump wants to see the same, especially when this helps reduce Central American immigrants seeking to enter the US.
However, besides the advantages, security issues in Mexico are a major obstacle for foreign investors as they have to worry about kidnapping, drug gangs and the expensive cost to protect individuals
.
As long as Mexico is as safe as half of China, it will greatly boost the Mexican economy. If safe as China, Mexico will be the best country in Latin America.
Over the past 25 years, Mexico has become a leading exporter and manufacturer of items such as trucks, cars, electronics, televisions and computers. Mexico also produces complex items such as aircraft engines and semiconductors.
Vietnam is facing the same economic sanctions threats as China, because both the Communist Party-governed states are maintaining their strategy of exporting too much to the US, and their economies are market ones. There is also no independent unions to claim the rights of millions of workers. Worse, both of these two countries were dressed up in a strange name as "socialist orientation" by the Communist Party.
To develop, Vietnam must change, including political institutions.
Hoang Lan from Ha Noi – Thoibao.de (Translated)