The information that infuriates Vietnamese in the country and abroad is that police kidnapped and interrogated Hanoi-based activist Nguyen Thuy Hanh who received the donations of hundreds of Vietnamese given to Mr. Le Dinh Kinh, who was killed by police during their raid in his private residence in the early hours of January 9.
The Vietnamese police use violence and coercion to threaten and suppress people. They kidnapped Nguyen Thuy Hanh who just received financial supports from people to help Mr. Kinh's family pay his funeral services.
Facebooker Nguyen Thuy Hanh, who uses her account in Vietcombank to receive financial supports for Mr. Kinh's family, was kidnapped by police officers while another Facebooker is being charged with "conducting anti-state propaganda" for posting news on the police raid in Dong Tam.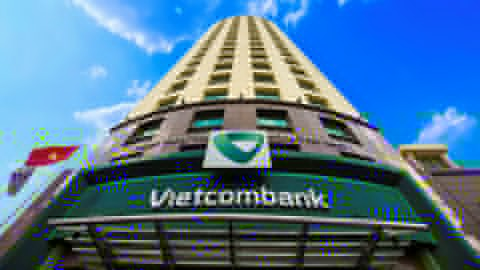 Mrs. Hanh said that "At around 1.30PM of January 20, I and my husband went to Tay Ho branch of Vietcombank to question about freezing my account with donations for Mr. Kinh's family.
"On the way out, when we were about 1 km away from the bank, we were stopped by police officers in civilian clothes. They forced me to go to a police station in their car. My husband travelled with our motorbike, also to the police station.
Ms. Hanh said "The security worked with me about my account at Vietcombank. They asked me if it was my account; and before I asked for the money to be transferred to my account, would I know Kinh not.
"I answered true to the fact that I only knew Mr. Kinh through the information since 2017. I love and admire his fighting spirit.
"The police asked 'Do you think there are terrorists who sent money to your account?" and I replied "The donated sum is VND528 million from 700 contributors. That is, each person contributes an average of less than 1 million, so it is not called terrorist support. Moreover, Kinh's family is now full of women and the elderly, so the donation could not 'sponsor terrorism' as alleged."
When asked by the police about what she planned to do with the money in the account if the blockade was lifted, will Trinh Trinh Phuong be given to Ms. Hanh, she said that she would transfer the money directly to Kinh family. After about three hours of work, until 6 pm, Ms. Hanh was released.
Ms. Hanh also said that on the morning of January 21, she received a notice of account blockade from Vietcombank sent by mail. This document also does not specify the reason, or which agency has requested a blockade of the account. Notice dated January 13 of Vietcombank Ba Dinh Branch wrote:
"In accordance with the law and the agreement with the customer, we would like to inform you that the above account of the customer has been completely blocked from January 13, 2020 at the request of the authorized agency."
Mr. Trinh Ba Phuong had stood out and called for the donation of Mr. Kinh's family. After just a few days of calling, nearly 700 people sent home to contribute more than half a billion dong. However, on January 17, when Ms. Hanh went to Vietcombank's transaction office to withdraw money, with the expectation that it would be transferred to Kinh family, the bank answered that the account was blocked.
The Ministry of Public Security, at the end of January 17, also issued a notice confirming that "the investigating agency has proposed domestic and foreign credit institutions to coordinate to review and block some related accounts", in which have an account at Vietcombank of Ms. Hanh.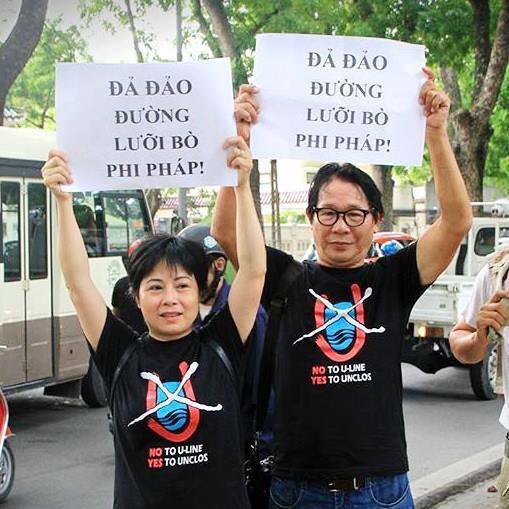 Immediately after the Ministry of Public Security of Vietnam confirmed the blockade mentioned above, the social network community called for signing the petition on change.org to Vietcombank, Mizuho Bank, Federal Reserve Bank of the United States and all levels. Bank authority in the world, requires Vietcombank to return the amount of VND528 million by people to donate for Mr. Kinh.'s family.
Chieu Anh Nguyen, who transferred the amount of VND10 million to Ms. Thuy Hanh's account, said she was very shocked when the Ministry of Public Security considers the aid as an act to finance terrorist groups.
"I send this VND10 million, half of the sum from me and the remaining from former prisoner of conscience Nguyen Dang Minh Man to make offerings to Mr. Kinh. I have written very clearly in the post.
I send money to make offerings to my family so that they can have money to live day by day, but I never had the thought that they could set up a story about terrorism. When I heard it, I was very shocked to know that the money they said I had sent was for terrorism."
Another person, Mr. Nguyen Thang, also deposited money into the account, affirming that he only wanted to share the loss with the people of Dong Tam after the incident and did not have anything to do with the terrorism issue. My donations for Mr. Kinh's family and other people in Dong Tam after the men and breadwinner of many local families were arrested and now they have almost no income anymore. Now, their lives will be tough. I personally also strongly oppose this."
Regarding the blockade of Ms. Nguyen Thuy Hanh's account, the Ministry of Public Security in a notice posted on its web portal said: "Through the investigation of the murder case; storing, using Illegal use and sale of military weapons and anti-duty officers occurred in Dong Tam commune, My Duc district, Hanoi city on January 9, 2020; Investigation Police Department – Hanoi City Police detect a number of domestic and foreign individuals and organizations that donate money to the relevant subjects in the case.
"In order to serve the requirements of investigating and expanding the case, including acts of financing terrorism, the Investigation Agency has proposed domestic and foreign credit institutions to coordinate to review and block some financial assets. related accounts," the notice said.
Minister of Public Security General To Lam is an extremely bad person, he quietly directed to harm the life of the victims in Dong Tam by robbing the donations
The support given to the family of Mr. Kinh who was killed by police is a traditional humanitarian act to help each other in difficult times, but the Vietnamese communist still not accepted because the regime is dictatorial in nature
The Vietnamese have a tradition of "good leaves protect torn leaves" and call for support of compassionate cases is normal but in socialist countries it is abnormal.
A regime that is headed by General Secretart cum President Nguyen Phu Trong who always takes communism and the unrealistic and brutal Marxist Leninist theory as a target, the acts that the Communist Party of Vietnam (CPV) and its government plan to attack and kill 84-year-old man have become horrific crimes in national history.
Only those who are determined to follow the communism can act cruelly to the Vietnamese people like that.
The barbaric institution and inhumane people need to be removed to bring peace to the homeland of Vietnam.
Trung Hieu from Hochiminh city – Thoibao.de (translated)